Blair Children's Chorus members picked for regional honors choir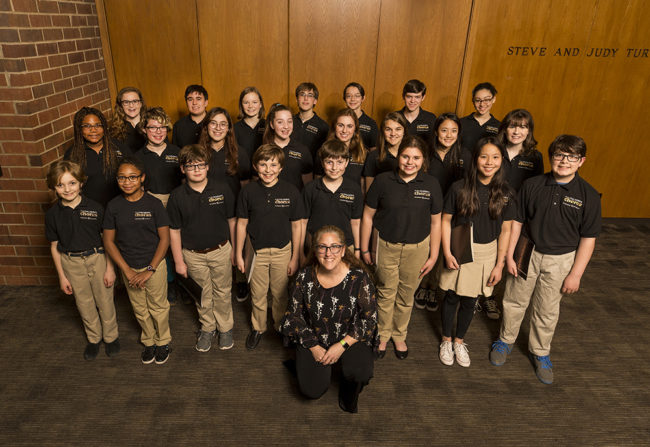 At the ACDA Southern Region convention,  four honor choirs will gather to rehearse and perform under the baton of outstanding conductors. Twenty-eight Blair Children's Chorus students were chosen through auditions to participate. The regional auditions included students from 11 states: Tennessee, Alabama, Virginia, West Virginia, Kentucky, North Carolina, South Carolina, Georgia, Mississippi, Louisiana and Florida.
Congratulations to these outstanding students, and their director, Mary Biddlecombe!
Children's Choir
Zeboreh Bynum
Lydia Byrne
Sarah Carson
John Paul Claverie
Trinity Clay
Santino DiNapoli
Sophia Naccarato
Keaton Norris-Munro
Alec Mather-Burks
Brazier Pierce
William Wyckoff
Middle School/Junior High TREBLE Choir
Devon Anderson
Anna Frogge
Alexander Mayo
Mimi Rock
Timory Shaner
Audra Wood
Rina Xu
Middle School/Junior High TENOR BASS Choir
Asa Abbot
Don Pierce
Ben Strobel
High School Choir
Mary Catherine Claverie
Roy Claverie
Becca Culley
Hannah Kanotz
Lorelei McDaniel
Emma Reynolds
Jaden Smith-Borne