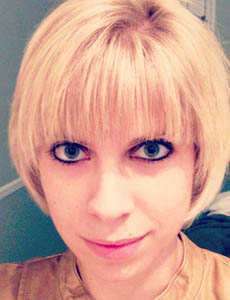 Halloa, all. My name is Lindsey Reymore, and I'll be blogging for the next week and a half on Vanderbilt Orchestra's China Tour 2012. I'm principal oboist of the orchestra, so you might have to put up with a few complaints about reeds!
I graduated from Blair last spring with a B. Mus., a major in oboe performance and a minor in philosophy. I've just finished my first semester of my master's degree in music performance at The University of Texas at Austin.
I always keep detailed travel journals whenever I'm abroad, so I figured why not share? I've been to China once before, in 2005, with my parents (I'm an only child) and family friends, doing the tourist bit. We went to both Beijing and Shanghai as well as quite a few other cities, but I haven't been to any of the other cities we'll be going to on this tour.
Just some travel fun facts — I've been to Brazil, France, Canada, London, Ireland, and a good deal of the Caribbean. And Alaska, which doesn't count as a foreign country, but sort of. Brazil, France, London, and Canada were all also for musical reasons — I've loved performing in these different countries, and can't wait to see what audiences are like in China!