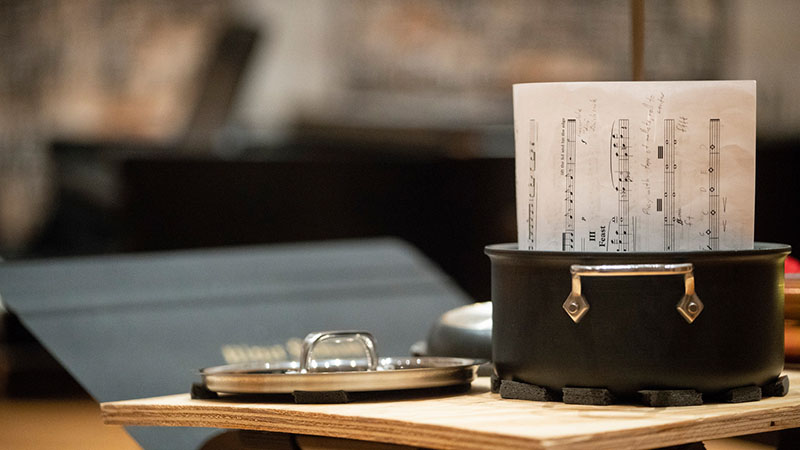 Music Merit Scholarships
Blair awards merit scholarships to selected Blair applicants based on an excellent audition and the partnership of excellent academic application materials. There is no additional essay requirement or additional application for music merit scholarships; Blair applicants who pass prescreening and enter the audition process are automatically considered for a merit scholarship nomination, based on the above criteria.
Blair Community Scholars Program
The Community Scholars Program promotes diversity in the musical arts, supports socioeconomic mobility, and harnesses the power of music to build community connections and cross-cultural understanding. The program covers students' full cost of attendance, including the unique needs of music students such as instrument and voice maintenance, travel directly related to their education, and audition costs during Blair undergraduate studies (for example, graduate school or summer program auditions.)
In addition to meeting the full cost of attendance at Vanderbilt University (tuition, room, board, fees), the program provides each Community Scholar up to $6,000 per summer (over three summers) for supplemental study (music festivals, research, relevant professional development) and additional support of up to $5,000 for an immersive capstone project.
Community Scholars are selected from admitted Blair students based on their commitment to civic-minded service, fostering diversity in the arts, cultivating new audiences for the arts, and strengthening public arts education. Entering cohorts form meaningful relationships with peer and faculty mentors throughout each academic year.
In Nashville, across the state, and in the students' home communities wherever they are, Community Scholars use the power of music to build bridges with diverse and under-resourced populations and to deepen human connections.
Application and Selection
The Community Scholars Program application is strongly encouraged; preference is given to those who apply. Applicants apply via MyAppVU after submitting the admission application. Community Scholars Program applications for prospective first-year students must be submitted electronically via the MyAppVU account by December 1, 2023.
Currently enrolled first-year students may apply for 2024-2025 and must submit the online Community Scholars Program Application which will become available mid-December 2023.
Requirements
Each Community Scholar must:
maintain enrollment as a full-time student in an approved undergraduate major at the Blair School of Music.
maintain a 3.0 minimum GPA.
complete one capstone immersive project after the sophomore or junior year. (The project may be independent or connected to a course.)
Scholars participate in guided pathways through community-facing experiences inside and outside of the classroom. They meet periodically in large and small groups to discuss individual and collective progress, and to reflect on the personal meaning and societal impact of their projects. The Community Scholars Program is facilitated by a dedicated cohort of peer and faculty mentors and coordinated by a director experienced in community engagement who oversees activities associated with the program.
Opportunity Vanderbilt
Vanderbilt University is committed to meeting 100% of students' demonstrated need through Opportunity Vanderbilt, the university's need-based scholarship program. Learn more here.
Vanderbilt Undergraduate Merit Scholarships
Each year Vanderbilt awards merit-based scholarships to applicants who demonstrate exceptional accomplishment and intellectual promise. These students represent the top 1 percent of all freshman applicants to Vanderbilt, and with the limited number of merit scholarships available, the selection process is very competitive.
All merit-based scholarships offered at Vanderbilt are renewable through four years of undergraduate study as long as the recipient maintains satisfactory academic performance. Each of the four undergraduate schools awards a number of scholarships proportionate to the school's enrollment. Financial need is not a factor unless otherwise indicated.  Application Deadline December 1, 2023.
Learn more here.