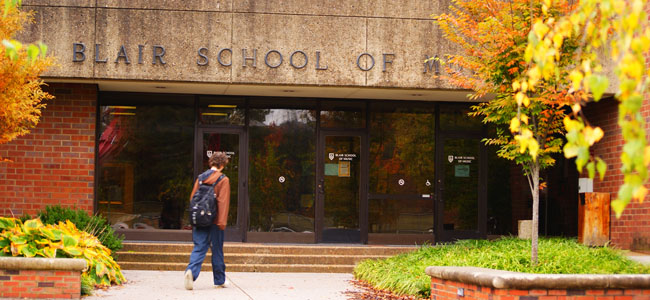 The Blair Student Council is organized for the purpose of representing the students enrolled in the collegiate program at the Blair School of Music to faculty and staff at the school, promoting camaraderie within the Blair School of Music, and representing the students throughout the university.
In addition to several events throughout the year dedicated to Blair students, including an annual Halloween Fundraiser and a Blair Student Picnic, Blair Council is also dedicated to promoting the Blair School and a thriving musical community to the rest of campus.
Got suggestions for the council? Let us hear them at the Blair Student Feedback page.
Blair Student Council 2020-21