I have always loved airports. Buying books and magazines, the plane train and being able to get a burrito at 6 a.m. if you want — it's magical.
It's a good thing I love airports, because that is my Christmas present — a day full of airports. That may sound sarcastic, but I promise it's not. We've landed in LAX (Los Angeles International Airport), where I've never been, and we're on our way to our first international stop in Tokyo. I hear there are showers in that airport!
A lot of us had Christmas celebrations yesterday to get our holiday fix, with secret Santa gift exchange and a breakfast in the morning. So today doesn't feel too much like Christmas, but the flight attendants were spreading cheer with Delta Santa hats!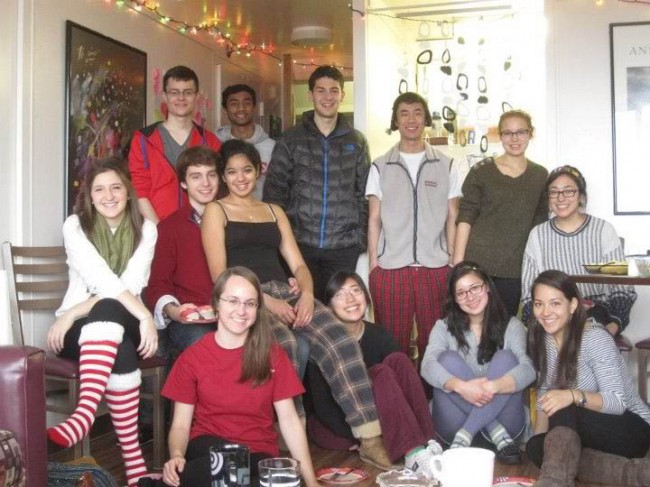 The flight attendants were also very surprised to see eight cellos boarding with their people, but were very excited for us and very helpful. Which was a Christmas miracle!
Anyway, travels are off to a great start, and China is only 17 hours away!
Until next time, happy holidays!