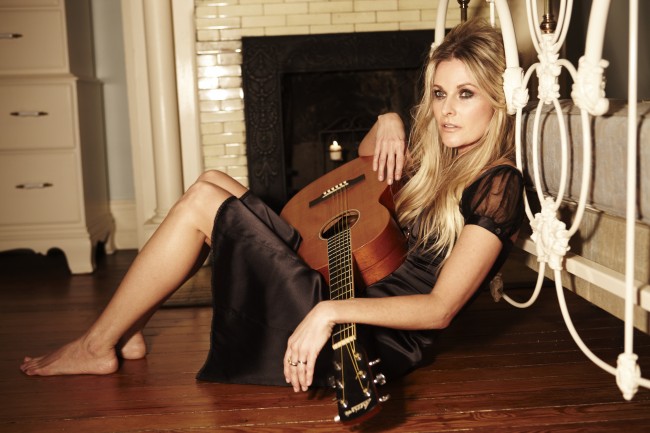 Soulful country singer Elizabeth Cook will headline the Blair School of Music's 10th Annual Appalachian Celebration 2013, scheduled for 8 p.m. Saturday, April 20, at the Blair School's Ingram Hall. She's joined by Tim Carroll on guitar, Bones Hillman on bass, and Blair professor Matt Combs on fiddle and mandolin. Acoustic guitar phenom David Grier opens the show.
"Elizabeth Cook is what happens when the cover of Vogue Magazine meets moonshine and dynamite," said Combs, the director of the Blair School's fiddle program and of the Appalachian Celebration. "We're proud to bring her version of modern outlaw country to the Blair stage."
The Appalachian Celebration is an annual concert event showcasing the Blair School's folk and instrumental performance faculty, featuring top-level folk and country guest performers.
Cook is currently touring in support of her 2012 EP Gospel Plow, a seven-song recording of her favorite Southern Gospel songs (plus a cover version of Velvet Underground's "Jesus"). She made her third appearance on The Late Show with David Letterman on March 14, 2013, and she hosts Elizabeth Cook's Apron Strings on Sirius XM Radio's Outlaw Country station (10 a.m.-1 p.m. Central Time Mondays-Fridays on Sirius XM Radio Channel 60).
The Appalachian Celebration is sponsored in part by the David Schnaufer Fund, and is a benefit for the Jerome "Butch" Baldassari Precollege Scholarship Fund at the Blair School, which provides partial tuition for precollege students studying mandolin, fiddle or dulcimer.
This event is free and open to the public. Donations to the Baldassari Fund will be accepted at the door, but are not required.