Explore the history of the Civil Rights Era through the music of the day.
"Rhythm & Blues Tore Down the Walls of Segregation" is a weekly class in the Blair School's adult education program. The class is taught by acclaimed music industry executive Steve Buckingham, who experienced the events first-hand.
Lectures, films, recordings and classroom discussion combine to bring the music and times of the Civil Rights Era to life in this unique class. Students will learn how popular music impacted segregation and the civil rights movement.
Rare film of live performances by Count Basie, Billie Holiday, James Brown, Aretha Franklin, Sam Cooke, Ray Charles, Jackie Wilson, Otis Redding and others will take you back to a world in which performers of different colors rarely worked together as did these individuals. See how white and black professionals worked together toward a common cause: the music.
Race did not matter. The times were turbulent and sometimes dangerous, but people came together to create an art form that defied the laws and social mores of segregation.
Course information
"Rhythm & Blues Tore Down the Walls of Segregation" meets 7-9 p.m. Mondays in Room 2192 at the Blair School. The eight-week course starts September 9. Tuition is $210. To register, fill out and return the form with payment. For more information, contact Precollege & Adult Program Registrar Trisha Johns, (615) 322-7659.
About Steve Buckingham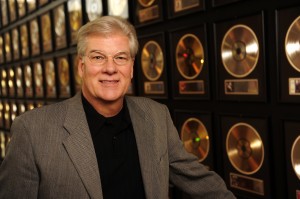 Course instructor Steve Buckingham grew up playing in racially integrated bands in the segregated South of the 1960s. He worked his way up through the ranks as a studio musician, music producer and record company executive, and is the winner of four Grammy awards.