Recent CD Releases by Faculty and Alumni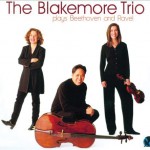 The Blakemore Trio Plays Beethoven and Ravel, Blue Griffin Records, by the Blakemore Trio: Amy Dorfman, piano, Carolyn Huebl, violin, and Felix Wang, cello. Featuring two masterworks for piano trio—Ludwig van Beethoven's Piano Trio in D Major, Op. 70, No. 1, "Ghost," and Maurice Ravel's Piano Trio in A Minor—recorded at the Blair School of Music's Ingram Hall.
---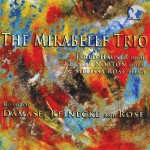 Music of Damase, Reinecke and Rose, Blue Griffin Records, by the Mirabelle Trio, featuring Jared Hauser, oboe, Leslie Norton, horn, and Melissa Rose, piano, performing works by Jean-Michel Damase (Trio for Oboe, Horn and Piano), Carl Reinecke (Trio for Piano, Oboe and Horn, Op. 188) and fellow Blair faculty member Michael Alec Rose (Seven for Three).
---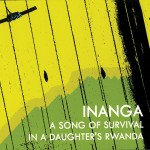 Inanga, A Song of Survival in a Daughter's Rwanda, Lime Pulp Records, documentary DVD and CD, produced by Gregory Barz, associate professor of musicology (ethnomusicology). The recordings featured on the Inanga film and accompanying audio disc were made over the course of two summers (2009 and 2010) in an attempt to document the role of the inanga musical instrument before and after the Rwandan genocide of 1994.
---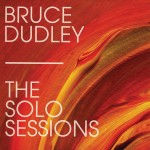 Bruce Dudley, The Solo Sessions, Jazz Music City, Bruce Dudley, piano. A collection of solo performances from a mainstay of the Nashville jazz scene and adjunct instructor of jazz piano at Blair, featuring jazz standards as well as John Lennon's "Julia" and some of Dudley's own compositions.
---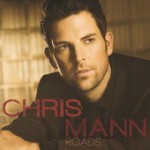 Roads, Universal Republic Records 2012, by Chris Mann, BMus'04, was released last August, and Chris Mann In Concert: A Mann for All Seasons aired on PBS stations across the country in March 2013.
---
Amy Wurtz String Quartets, by the Chicago Q Ensemble, which features Ellen McSweeney, BMus'07, on violin, released a CD of string quartets by American composer Amy Wurtz last spring. Chicago Q is dedicated to collaboration with other art forms and championing works of living composers. In 2012, they completed a residency at the Poetry Foundation that included six sold-out performances of Fjords, a collaboration with shadow puppet company Manual Cinema, composer Kyle Vegter and poet Zachary Schomburg.
---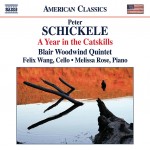 A Year in the Catskills, Naxos, by the Blair Woodwind Quintet features a Blair-commissioned work of the same title by composer Peter Schickele. Members of the quintet are Jane Kirchner, flute, Jared Hauser, oboe, Cassandra Lee, clarinet, Cynthia Estill, bassoon, and Leslie Norton, horn, joined by Feliz Wang, cello, and Melissa Rose, piano. Recorded at the Blair School of Music's Ingram Hall.
---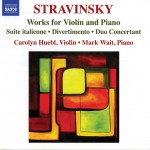 Works for Violin and Piano by Stravinsky, Naxos, by Carolyn Huebl, violin, and Mark Wait, piano, features works by Igor Stravinsky: "Suite Italienne" (from Pulcinella), "Divertimento," and "Duo Concertant." Recorded at the Blair School of Music's Ingram Hall.
---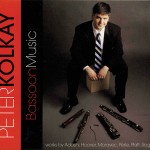 Bassoon Music, CAG Records, features Blair bassoon instructor Peter Kolkay performing contemporary works by composers George Perl, Judah Adashi, Paul Moravec, Russell Platt, John Fitz Rogers and Katherine Hoover.
---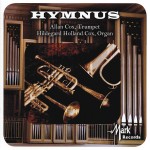 Hymnus, Mark Records, features trumpeter Allan Cox and organist Hildegard Holland Cox performing a wide variety of compositions from Debussy to Bach to Rautavaara. Recorded at First Presbyterian Church in Nashville.
---
Compositions Premiered and Performed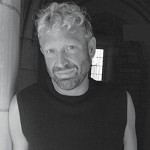 The Grammy-nominated Trio Casals, based in Philadelphia and New Orleans, performed Michael Kurek's Trio for Violin, Violoncello, and Piano with the Nashville Ballet in February, collaborating with Portland, Ore.-based choreographer Sarah Slipper. The Blair Woodwind Quintet with guest pianist Melvin Chen, a former Myra Jackson Blair precollege scholar who graduated in 1987, performed Kurek's Matisse Impressions in February 2013 at Blair. Kurek is working on a composition for cello and harp, to be premiered during summer 2014 at the World Harp Congress in Sydney, Australia, and in New Orleans at the Annual Conference of the American Harp Society.
---
Michael Alec Rose premiered three compositions: Sedentary Dances (Cello Concerto) at the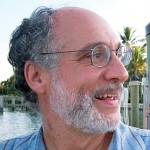 Blair School, Felix Wang, cello (of the Blair String Quartet), January 22, 2013; Unturned Stones (Duo for Violin and Viola, commissioned by violist Diana Mathews) in Broadstairs, Kent, England, February 17, 2013; Beatitudes (song cycle on texts of Maurice Maeterlinck, commissioned by tenor Tony Boutté) in Paris, France, June 14, 2013.
---
Gayle Shay's original art song theatre piece Seaworthy, co-written with Brenda Sparks, was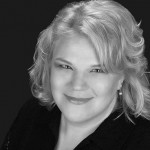 premiered at the Waterfront Theatre on Granville Island in Vancouver in June 2012, and featured Blair graduates and current students in the principal roles. Shay was named co-director of the SONGFIRE Theatre Apprenticeship Program at the Vancouver International Song Institute in Vancouver, British Columbia, and will return to the institute this summer to direct and premiere another new work of art song theatre.