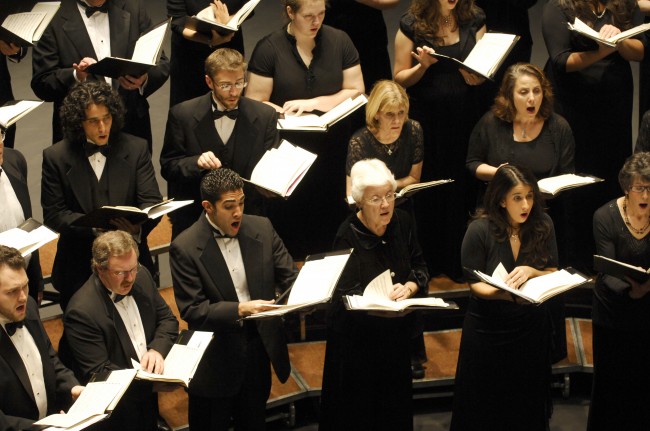 This weekend, the Vanderbilt Community Chorus celebrates the 100th birthday of composer Benjamin Britten and the 200th birthday of composer Giuseppe Verdi with a program of their best-loved works.
The VCC, under direction of David Binns Williams, will perform Britten's Festival Te Deum and Verdi's Four Sacred Pieces.
The concert takes place at 2 p.m. Sunday, Nov. 24, in Ingram Hall. Admission is free and open to the public.
Note: This program replaces the previously planned concert of holiday works by Bach and Handel.