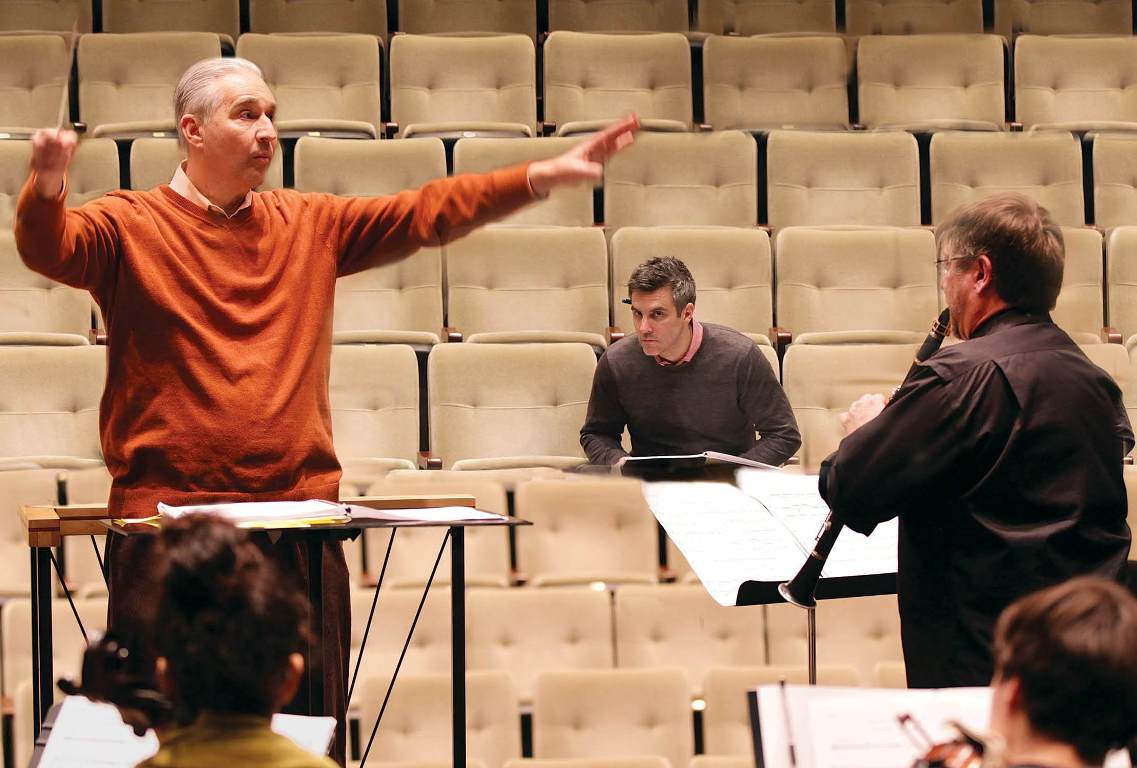 The relationship between the Blair School of Music and music licensing organization BMI (Broadcast Music, Inc.) dates back more than two decades to a proposal initiated by Del Sawyer, then dean of the Blair School, and Frances Preston, BMI's longtime president. "Frances and I were old friends," says Sawyer, who recalls that the two attended Peabody College together—"back in the dark ages," as he jokingly puts it. Together, Sawyer and Preston developed a plan to bring some of America's most acclaimed composers to Blair. Launched in 1992, the BMI Composer-in-Residence program continues to this day.
Each semester, a BMI-affiliated composer comes to campus for a three-day residency that includes a public performance of the composer's work, as well as interaction with Blair students. The guest composer is always chosen from among BMI's most accomplished artists. Invitees have included George Crumb, Joan Tower, Bernard Rands, and William Bolcom.
In addition to delivering class lectures, the composers meet individually with composition majors and offer critiques of their work. Chamber music performances are given by Blair faculty or by student ensembles, and the residency is sometimes coordinated with a Nashville Symphony concert featuring one of the composer's pieces. BMI pays all expenses for the composer, along with a generous honorarium.
From the beginning, the program was seen as a boon for all involved. Dean Sawyer wanted to expose faculty and students to "fresh ideas and fresh music," while Preston was eager to bring BMI's roster of distinguished classical composers to her hometown. According to Deirdre Chadwick, executive director of BMI's classical music division, Preston (who died in 2012) was delighted to find a way to serve both Blair and BMI. "That was always Frances's angle: What can we do that will benefit everyone?" Chadwick says.
According to Chadwick and Blair Associate Professor of Composition Michael Kurek, Preston's hopes for the program have been fully realized. "Universally," Chadwick says, "when I talk to the composers about it, they emphasize how energizing it is to be working with young people who are still in the process of finding their composer's voice." Kurek points out that, in their four years at Blair, students encounter eight major composers who work in a wide range of styles. "I think the students get something different from each one," he says. "I think collectively the composition majors would tell you that it's been a great experience." Faculty performers likewise benefit from the composer's perspective as they prepare for the concert presentation.
The performances associated with the BMI Composer-in-Residence program are, like all faculty and student concerts at Blair, free and open to the public. As Blair Associate Dean for Development Virginia Payne emphasizes, community engagement is an important part of Blair's mission. "A lot of people come into the Blair School for performances who never come into the classroom here," she says. Chadwick echoes that sentiment on BMI's behalf, noting BMI's commitment to "the development of music in every corner of the city."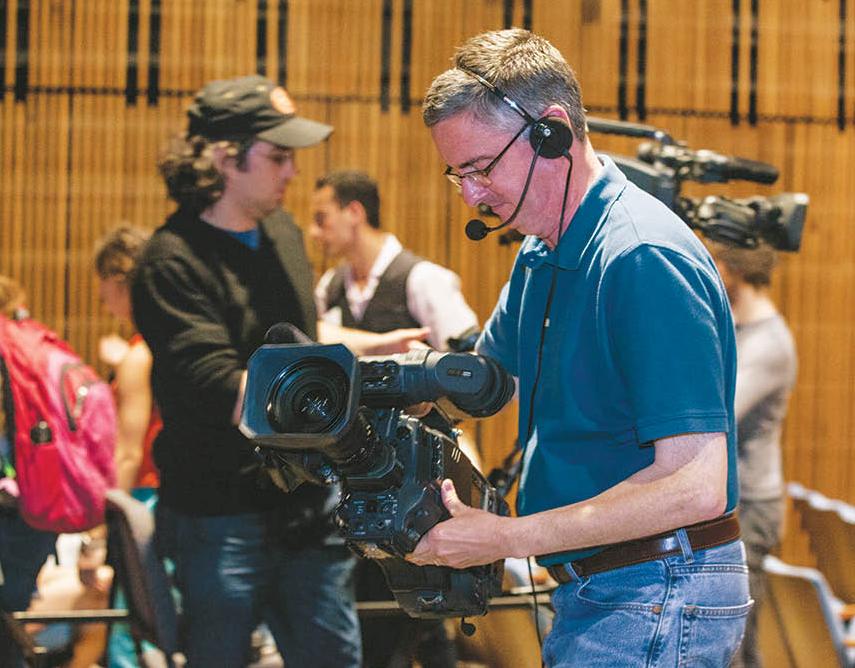 In further support of that shared commitment, BMI also sponsors the Nightcap Series, a faculty concert series initiated under the administration of current Dean Mark Wait. Designed to draw a younger, more diverse audience, the Nightcap concerts often feature music that is not part of the classical canon. Each event begins with a talk delivered by the performers or by guest speakers. Thanks to BMI's support, the entire series of four to five shows each year is taped and broadcast on Nashville Public Television's NPT-2 channel. As Payne points out, it's another example of BMI's "years-long support for what the Blair School does in terms of music education and performance for the community." Chadwick confirms the observation.
"I just want to emphasize how glad BMI has been to participate in the musical life at Blair and in the musical life in Nashville for as long as we have."
—Maria Browning