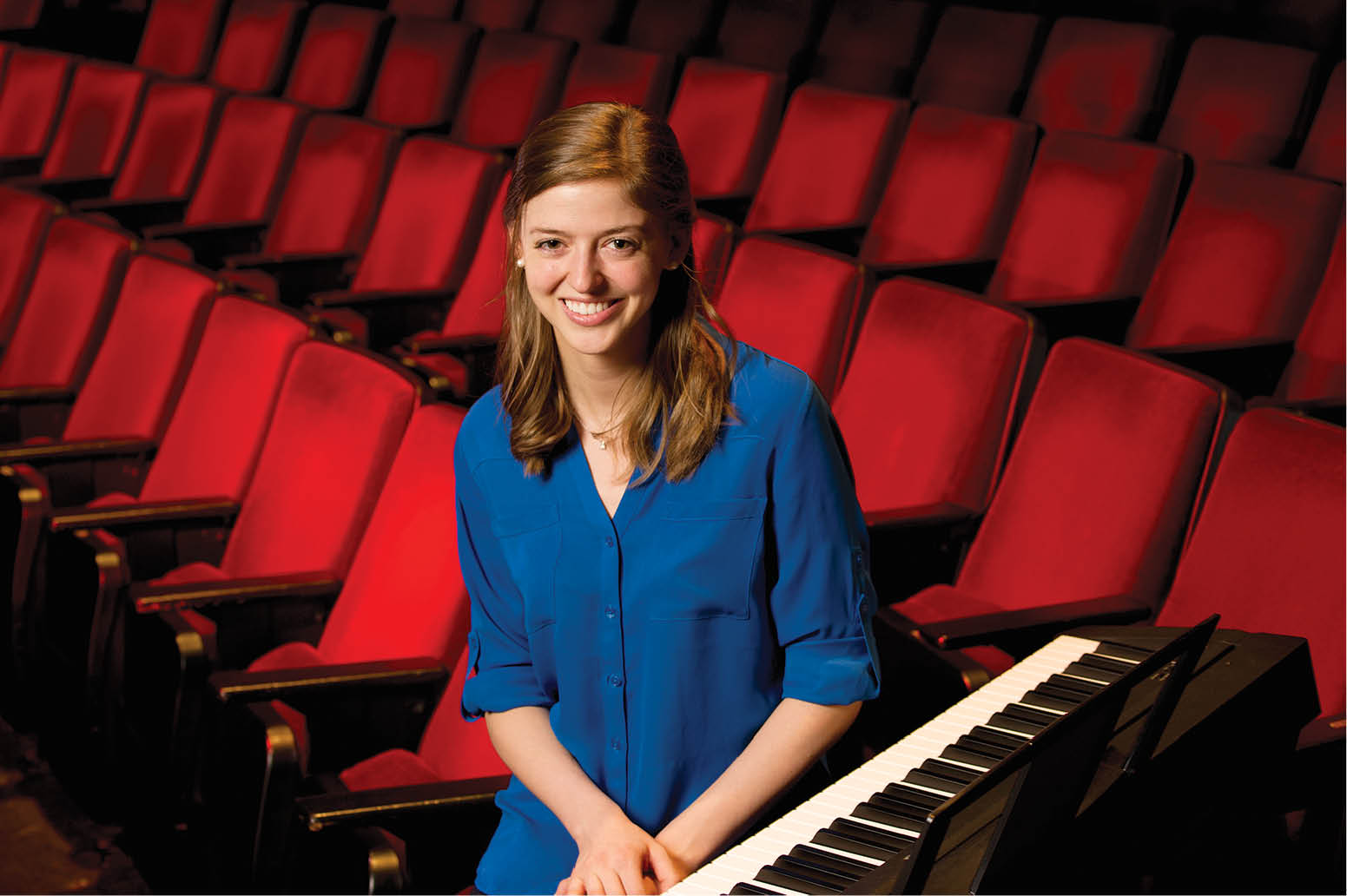 Madeline Myers, BMus'11, won the first annual Davenport Songwriting Contest sponsored by Tony Award-winning producer Ken Davenport (The Bridges of Madison County, Kinky Boots, Macbeth starring Alan Cumming, Godspell) with her song "I Could Be a Hero." The competition was held at the Davenport Theatre in New York City on January 30. Judges included singer/actor Natalie Weiss (Everyday Rapture), singer/actor Ryan Silverman (Chicago, The Phantom of The Opera) and composer and lyricist Ryan Scott Oliver (Jasper in Deadland).
The song is from a musical composed by Myers, Legends & Lore, set in the summer of 1952, when two bored Georgia teens set off on a dangerous journey to find explorer Hernando De Soto's gold, rumored to be hidden deep in the Appalachian Mountains. The musical has been workshopped at the Finger Lakes Musical Theatre Festival and has received readings at Blue Sky Studios and the Public Theater. Another song from Legends & Lore, "In Search of Gold," was featured on a New York Musical Theatre Festival concert.
Read a profile of Madeline Myers in the Spring 2014 issue of Vanderbilt Magazine.