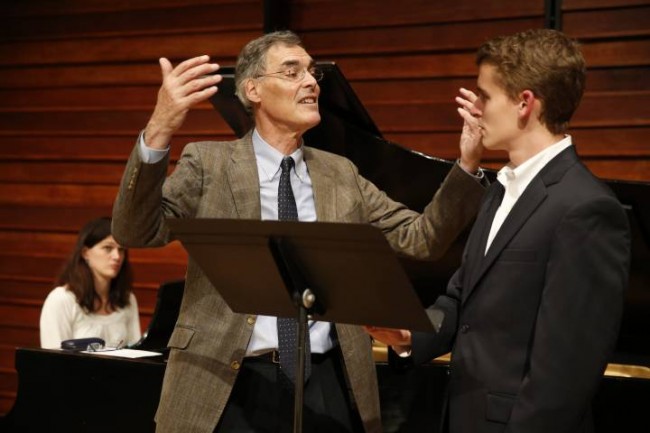 In June, the Blair School welcomed Roger Vignoles, a world-class collaborative pianist and vocal coach, to mentor four young professional vocal coaches as they worked with four Blair students.
The goal of this workshop was to help coaches in the middle stage of their careers, when they are too old for apprentice programs but still want to sharpen their skills. The program was a huge success, and included coachings and a master class on some of the most beloved works in the vocal repertoire.
Erin Aurednik, Emma Jackson, Will Nichols and Austin Vitaliano were the Blair student participants. The coaches were Blair's own Ben Harris and Jennifer McGuire, as well as Dean Peiskee (self-employed, also finishing a degree at Florida State University) and Karen Verm (Carnegie Mellon University).
This program was made possible thanks to funding provided by the L. Michelson B.Mus. '11 Fund for Collaborative Master Classes.