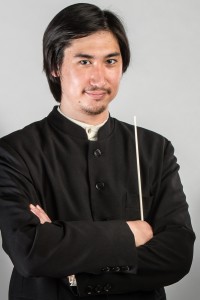 Nashville Sinfonietta
Dean Whiteside, director
Saturday, August 30
7 p.m., Ingram Hall
The Nashville Sinfonietta brings together Blair School musicians and their Nashville Symphony colleagues, under the baton of Blair alumnus and acclaimed conductor Dean Whiteside. This program consists of famous concertos through the ages. The central piece is Beethoven's Piano Concerto No. 5, The Emperor, featuring pianist Craig Nies. We'll also hear Bach's Brandenburg Concerto No. 6 and Webern's Concerto for Nine Instruments, featuring soloists of the Nashville Sinfonietta.
Before the Sinfonietta takes the stage, Blair School alumni string quartet Ars Nova will present a brief pre-concert program of Dvorak and Mendelssohn.
This performance is a benefit for the Shade Tree Clinic. Donations will be accepted at the door but are not required.