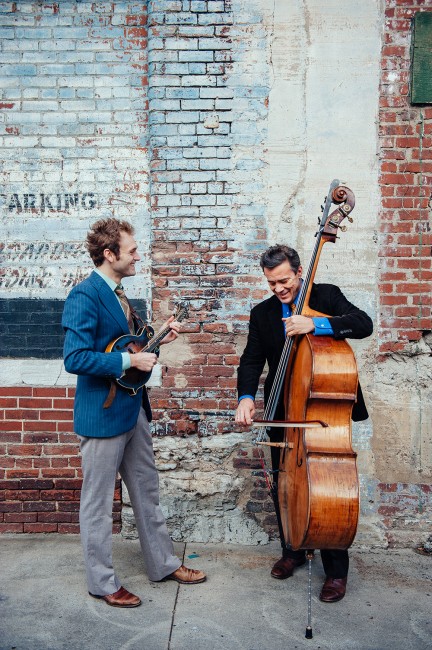 Mandolinist/composer Chris Thile and bassist/composer Edgar Meyer will perform at the Blair School of Music's Ingram Hall at 8 p.m. Tuesday, September 30.
Thile, of Punch Brothers and Nickel Creek, and Meyer have teamed up again for a new album, Bass & Mandolin, to be released September 9 on Nonesuch Records. The album features 10 original compositions by the two MacArthur Fellows, who have performed together sporadically for more than a decade.
Past projects include the Grammy‐winning Goat Rodeo Sessions (2011), a recording of original compositions (2008, Nonesuch Records) and, most recently, Chris Thile's 2013 solo recording, Bach: Sonatas and Partitas, Vol. 1, produced by Meyer.
Tickets: This concert is sold out.