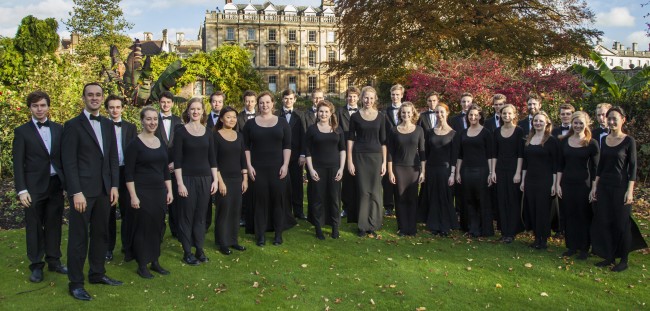 The Clare College Choir, of Cambridge, England, will perform at the Blair School at 8 p.m. Wednesday, September 24, in Ingram Hall. Director Graham Ross will lead the choir in a program titled "Great British Pairings."
Since the founding of a mixed-voice choir in 1971, the Choir of Clare College has gained an international reputation as one of the leading university choral groups in the world.
In addition to its primary function of leading services three times a week in the College chapel, the choir keeps an active schedule recording, broadcasting, and performing throughout the UK and the world. The choir has been fortunate to have had four very fine directors: Peter Dennison, acclaimed composer John Rutter, Timothy Brown, and since 2010, Graham Ross.
For its Blair School concert, the choir presents a set of choral contrasts — the entire program consists of pairs of different settings of a text: Anton Bruckner and Robert Parsons' versions of the Ave Maria, a plainchant Christus Vincit followed by James MacMillian's modern setting, and many more!