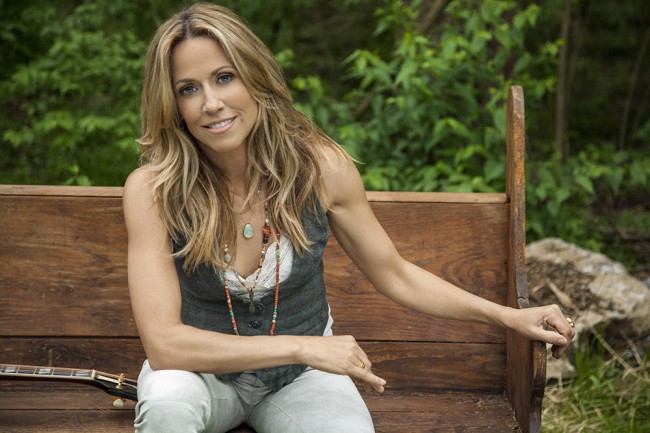 Rock legend Sheryl Crow will speak at the Blair School of Music this fall as part of the popular Conversations Series. On Tuesday, November 4, Assistant Professor Jen Gunderman will conduct an informal on-stage conversation with the singer, followed by a Q&A session with the audience.
"As a musician and a songwriter, the craft of music is very important to me," Crow said. "I'm excited to have the opportunity to pull back the curtain on what that process looks like, especially for an audience that takes music education so seriously."
"Sheryl Crow is one of music's most exciting and busiest artists," said Blair School Dean Mark Wait, "and I am thrilled that she has graciously agreed to appear in Blair's Conversations Series."
Crow is a nine-time Grammy winner who has sold more than 35 million albums around the world. She has performed duets with such musical luminaries as Sting and Mick Jagger, has been nominated for an additional 27 Grammys, and has released eight studio albums (seven charting Top 10, four of them platinum-plus), a quadruple-platinum greatest-hits collection, and a Christmas album.
Her most recent album, Feels Like Home, captures the sound of a great and established artist enjoying a kind of fresh start. It features songs on which Crow collaborated with her longtime guitar player and frequent co-writer Jeff Trott (with whom she co-wrote such past Crow classics as "If It Makes You Happy," "My Favorite Mistake" and "Every Day Is A Winding Road"), as well as such Nashville songwriters as Chris DuBois, Luke Laird, Natalie Hemby and Chris Stapleton, among others.
Crow has a combined 40 Top 10s on the Billboard Hot 100, Adult Top 40, Adult Contemporary, Mainstream Top 40, Triple A (with the most No. 1 singles among women in the chart's 17-year history) and Hot Country Songs charts, as well as a Top 20 solo country single.
She is a passionate supporter of a variety of environmental and health-related charities, including The Breast Cancer Research Foundation, The NRDC, The World Food Program, and Feeding America.
Jen Gunderman, who will interview Crow and moderate the audience Q&A, is Assistant Professor of Music History at the Blair School. Courses she teaches include History of Rock Music, and Women and Rock Music. Gunderman is uniquely well-qualified to interview Crow, having toured with her for the past year and a half. She is currently on leave from teaching at the Blair School while playing keyboard and accordion and singing in Crow's band.
"Sheryl is one of the most influential and well-respected musicians of our generation," Gunderman said. "Her singing has been admired by everyone from Michael Jackson to Luciano Pavarotti, her songwriting has produced both enduring radio hits and edgy experimentation, and she plays most of the instruments on several of her albums. It's going to be a great night."
The Conversations Series first launched in 1995, when Jim Foglesong, a top music industry executive and record producer, and classical guitarist John Johns interviewed guitar legend Chet Atkins. Other artists featured in the series have included singer and guitarist Peter Frampton, fiddler Mark O'Connor, pianist Awadagin Pratt, singer Amy Grant, violinist Joshua Bell, mandolinist and country singer Marty Stuart, songwriter Beth Nielsen Chapman, guitarist and Dire Straits frontman Mark Knopfler, singer Steve Earle, songwriter, composer and musician Randy Newman, singer-songwriter John Hiatt, singer Eddy Arnold, singer Wynonna Judd, and singer and pianist Ben Folds.
A Conversation with Sheryl Crow will take place at 8 p.m. Tuesday, November 4, in Ingram Hall at the Blair School of Music. The event is free and open to the public and seating is first-come, first-served, so plan to arrive early!