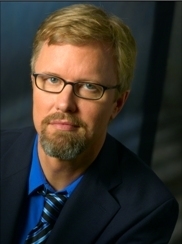 Professor Michael Marissen of Swarthmore College will give a public lecture based on his latest controversial book, Tainted Glory in Handel's Messiah, an in-depth account of the anti-Judaic aspects of the world's most popular oratorio. The event takes place 11 a.m.-12:15 p.m. Thursday, Nov. 20, in the Blair School's Choral Hall.
Marissen uniquely combines musicological expertise and historical insights to investigate the vexing ways Christian composers and librettists have interpreted Biblical texts in anti-Jewish ways. His studies of the liturgical music of both Bach and Handel can be especially disturbing for fans of this repertoire, and they have ignited heated debate in both the scholarly and popular press.
This event is co-sponsored by the Blair School of Music, the Divinity School, and the Program in Jewish Studies.