2015 College Band Directors National Association Conference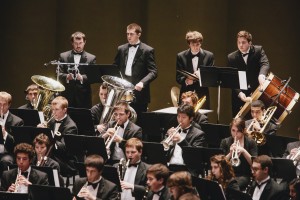 March 24-28
The Blair School is honored to host the biennial meeting of the College Band Directors National Association (CBDNA). All concert events are free and open to the public, although priority seating will be reserved for conference attendees.
For the official conference website, click here.
Tuesday, March 24 and Wednesday, March 25
8 p.m., Ingram Hall
Conference Opening Concerts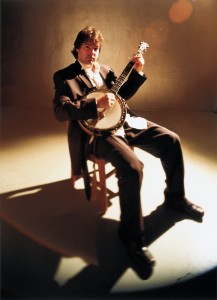 Vanderbilt Wind Symphony
Thomas Verrier, conductor
with special guests Béla Fleck, banjo, John Harbison, composer, and Urban Souls Dance Company (Harrison Guy, choreographer)
These exciting conference-opening concerts present the best of what's new in the world of winds. The Vanderbilt Wind Symphony opens the program with a new work composed for them by Carlos Guzmán-Muñoz. Next, Vanderbilt Director of University Bands Dwayne Sagen leads the ensemble in Michael Kurek's Monument, which had its world premiere earlier this spring. Next, virtuoso banjo innovator Béla Fleck joins the Wind Symphony as featured soloist for the world premiere of the wind ensemble arrangement of The Impostor, the concerto Fleck composed for and performed with the Nashville Symphony. Finally, the ensemble presents the premiere of the modern dance interpretation of BMI composer-in-residence John Harbison's Three City Blocks, in partnership with the Urban Souls Dance Company.
John Harbison's residency is sponsored by BMI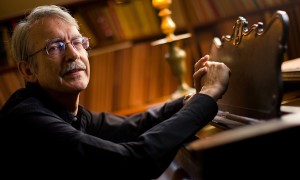 Thursday, March 26
1:30 p.m., Schermerhorn Symphony Center
Columbus State University Wind Ensemble, Jaime Nix, conductor
3 p.m., Schermerhorn Symphony Center
The Ohio State University Wind Symphony, Russel Mikkelson, conductor
7:30 p.m., Schermerhorn Symphony Center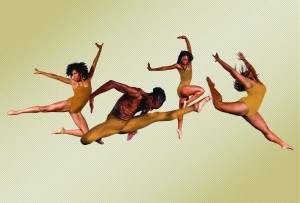 Indiana University Wind Ensemble, Steven Pratt, conductor
Friday, March 27
1:30 p.m., Schermerhorn Symphony Center
James Madison Wind Symphony, Stephen Bolstad, conductor
3 p.m., Schermerhorn Symphony Center
Temple University Wind Symphony, Emily Threinen, conductor
7:30 p.m., Schermerhorn Symphony Center
Florida State University Wind Orchestra, Richard Clary, conductor
Saturday, March 28
1:30 p.m., Ingram Hall
Small College Intercollegiate Band, Ray Cramer, conductor
8 p.m., Schermerhorn Symphony Center
University of Illinois Wind Symphony, Linda Moorhouse, conductor