UPDATE: This concert was rescheduled from an earlier date.
SIGNATURE SERIES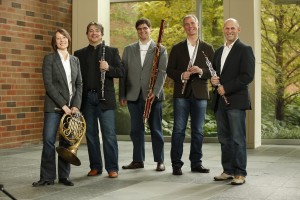 Blair Woodwind Quintet
Tuesday, April 21
8 p.m., Steve & Judy Turner Recital Hall
The Blair Woodwind Quintet presents a program that combines classics of the literature with more recent works, all designed to showcase the kaleidoscopic colors of the ensemble. The quintet will present selections from this program again in May, in Berlin, Germany, as part of Blair's close relationship with the Berlin Philharmonic Orchestra.