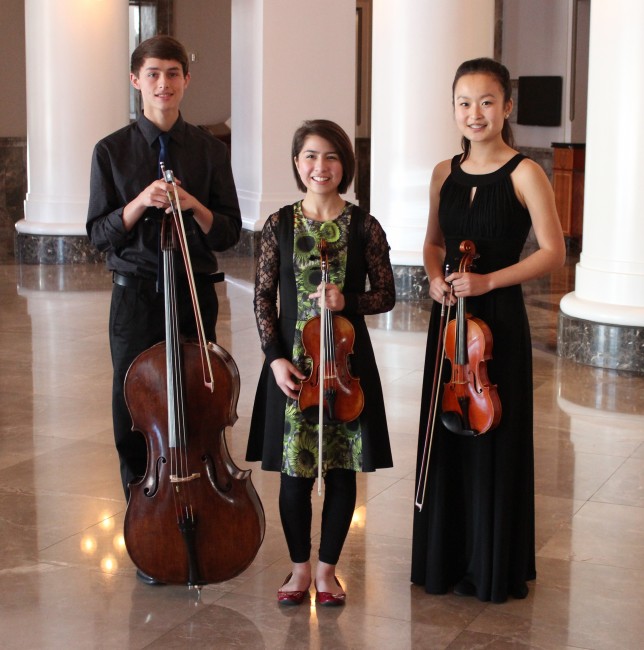 For the second year in a row, Blair School precollege students took top honors at the annual Nashville Symphony Curb Concerto Competition, held March 15 at Schermerhorn Symphony Center.
Violinist Kaili Wang, a student of Carolyn Huebl, associate professor of violin, was the grand prize winner. Wang, 15, is a ninth-grade student at Harpeth Hall School. As winner, she performed the third movement of the Saint-Saëns violin concerto with the Nashville Symphony during their Side by Side Concert, May 21, with Blair's Curb Youth Symphony at Schermerhorn Symphony Center.
Violinist Maggie Kasinger, also a student of Huebl, was first runner-up. Kasinger, 14, is an eighth-grade home-schooled student from Springfield, Tennessee. Cellist David Bender, a student of Felix Wang, professor of cello, was second runner-up. Bender, 17, is an 11th-grade student at the Comenius School in Franklin, Tennessee.
Every year, the Nashville Symphony hosts this classical, instrumental concerto competition to promote, encourage and support young Tennessee musicians. The competition is open to students ages 14-18 in five categories: woodwind, brass, string, piano or percussion.