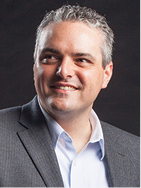 Tucker Biddlecombe, associate professor of choral activities and choral director, served as conductor for the Florida All-State men's chorus in 2014. He has also been engaged to conduct two all-state choruses in 2016, the Arkansas All-State Male Chorus and the New York All-State Mixed Chorus.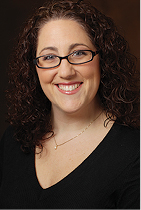 Mary Biddlecombe, adjunct artist teacher of chorus and artistic director of the Blair Children's Chorus, has been invited to conduct the Florida All-State Treble Chorus in 2017. In addition, the Blair Children's Chorus has been invited to collaborate with the Nashville Symphony Orchestra several times in 2015 on Britten's War Requiem, Adams' On the Transmigration of Souls, and Mahler's Third Symphony.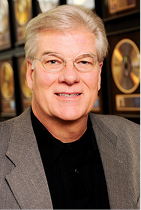 Steve Buckingham, adjunct instructor in music history, is producing an album with Van Morrison in Belfast, Northern Ireland.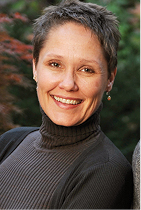 Joy H. Calico, associate professor of musicology, published book chapters in three anthologies in fall 2014: Eisler-Studien volume 4, Breitkopf & Härtel; The Oxford Handbook of Opera; and Dislocated Memories: Jews, Music, and Postwar German Culture, Oxford University Press.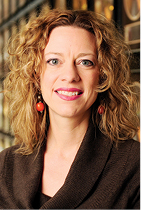 Jen Gunderman, senior lecturer of music history, is currently on a leave of absence from teaching while on tour with Sheryl Crow. Highlights from the past year include performances at Royal Albert Hall in London, the Bridgestone Arena in Nashville, Kresge Auditorium at Interlochen, and The Tonight Show with Jay Leno shortly before Leno went off the air. She also played recording sessions and concerts with various other artists, including one at a private event that hosted former British Prime Minister Tony Blair at the Gaylord Hotel in Nashville. In November, she continued the Blair Conversation Series by welcoming Sheryl Crow to Ingram Hall and serving as her interviewer and piano accompanist.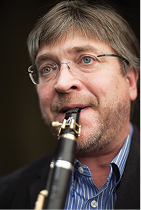 Bil Jackson, associate professor of clarinet, played principal clarinet for a week with the St. Paul Chamber Orchestra in February and recorded Pulitzer Prize winner Kevin Puts' clarinet concerto with the Colorado Symphony Orchestra (Andrew Litton conducting) later that month. In March, he performed the world premiere of Lowell Liebermann's Clarinet Trio with Paul Neubauer, viola, and Bernadette Harvey, piano, and performed with the Blair Wind Quintet at Blair. In May, he performed with the Blair Wind Quintet in Berlin on the Berlin Philharmonic's noontime chamber music series and performed Mozart's Grand Partita with the St. Paul Chamber Orchestra.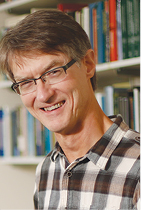 Jerry Kimbrough, adjunct associate professor of guitar, performed with the Detroit Symphony and legendary singer Patti Austin in a concert titled Oh Freedom! to mark the end of Black History Month in late February.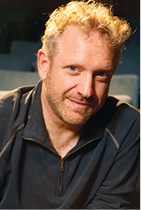 Michael Kurek, associate professor of composition, has been named distinguished composer in residence for the II Encontro Internacional de Cordas international music festival in Sao Paulo, Brazil, in July.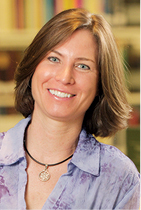 Melanie Lowe, associate professor of musicology, co-edited a new book, Rethinking Difference in Music Scholarship, published by Cambridge University Press in February 2015.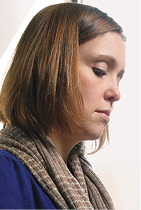 Jennifer McGuire, senior lecturer in collaborative piano, ran Blair's first mentoring program for young professional vocal coaches in the summer of 2014. Collaborative pianist Roger Vignoles served as mentor-in-residence for four coaches (including McGuire and Blair's Ben Harris, senior lecturer in music) and four Blair voice majors. She also served as an official accompanist for the 2014 National Association of Teachers of Singing Artist Awards competition in Boston, Massachusetts, and participated in a master class with collaborative pianist and pedagogue Margo Garrett. In October 2014, she played two concerts in Paris with the Atlantic Ensemble, a piano quartet composed of Wei Tsun Chang, adjunct associate professor of violin; Seanad Chang, adjunct artist teacher of violin and viola; and Kirsten Cassel Greer, adjunct artist teacher of cello. The Atlantic Ensemble traveled to New York in March to perform at Symphony Space. The program included world premieres of works by Blair composers Michael Slayton, associate professor of composition and theory, and Stan Link, associate professor of the philosophy and analysis of music.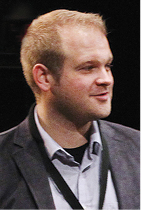 Ryan Middagh, lecturer in jazz studies, received an award from the Jazz Education Network for outstanding contribution to the field of jazz education. He also presented research on composer Bob Brookmeyer at the Sixth Annual Jazz Education Network conference in San Diego; received a commission for an original composition for jazz ensemble from the University of Northern Iowa; was a guest lecturer in jazz history at the University of Northern Colorado; and was a guest clinician for the Murfreesboro Youth Jazz Orchestra. He served as guest clinician at the Middle Tennessee State University Jazz Festival in March. His new arrangement of "12th and Edgehill," published by University of Northern Colorado Jazz Press, was arranged for Grammy award-winning saxophonist Jeff Coffin.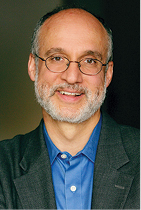 Michael Rose, associate professor of composition, had a retrospective concert at the National Opera Center Recital Hall in New York City in January, the inaugural concert in tenor Tony Boutté's "New American Voices" series. Joining Boutté was pianist Margaret Kampmeier, artistic director and chair of Manhattan School of Music's Contemporary Performance program. Rose says, "It was amazing, one of the best things ever in my composing life."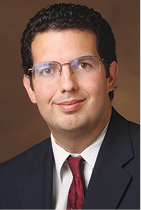 Douglas Shadle, assistant professor of musicology, gave a presentation about online pedagogy at the national meeting of the American Musicological Society in November 2014, and in December published an article in the Journal of the Society for American Music called "How Santa Claus Became a Slave Driver: The Work of Print Culture in a Nineteenth-Century Musical Controversy."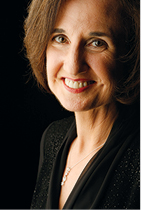 Marian Shaffer, adjunct professor of harp, was featured soloist with the Memphis Symphony in March performing Ennanga by William Grant Still.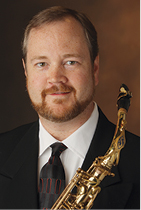 Brian Utley, adjunct associate professor of saxophone, performed with Melissa Rose, associate professor of piano and associate dean, at the North American Saxophone Alliance Biennial Conference at the University of Illinois at Urbana-Champaign in March 2014. In April 2014, he toured the St. Louis area presenting saxophone clinics at many middle and high schools, as well as a saxophone master class at the University of Missouri-St. Louis. In November 2014, he was a guest artist at the University of Florida's Adolphe Sax Bicentennial Festival, where he was featured in recital and also served as an adjudicator in the event's high school saxophone performance competition. He was a guest artist at the University of Mississippi in February, performing a recital and presenting a master class.