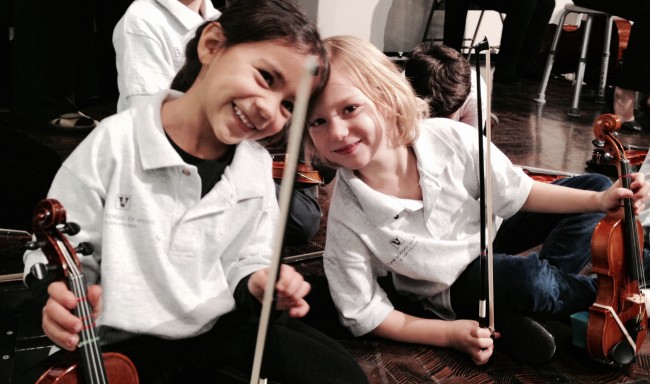 This fall, the Blair School of Music is expanding our Suzuki violin program. We've added a new instructor, Tina Simpson, and expanded the hours of our existing instructors. It's the perfect time to get your child involved!
Suzuki instruction builds students' self-discipline and character. It does require a commitment from parents as well as students, with at-home practice sessions being parent-guided.
Want to learn more? Suzuki program director Carol Smith and new instructor Simpson will host an informational session from 11 a.m.-noon Saturday, August 15 designed for parents of beginning students ages 4-7. They'll explain the Suzuki violin program in greater detail and answer any questions.
If you can't make the Saturday session, please call or email Carol Smith, 615-322-7651, to set up an alternate time.
Saturday's informational session will be held in Room 1161 at Blair. Free parking is available in West Garage, directly across the street from the school.