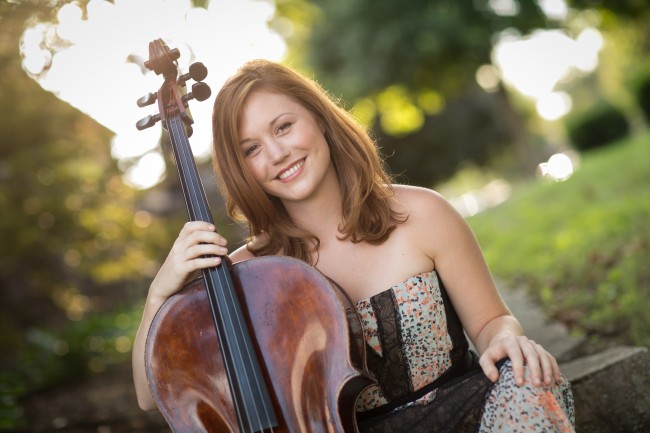 We enjoyed spending an afternoon catching up with Blair School of Music alumna Emily Nelson, B.Mus. '10. She talked about how Blair helped shape her as a person and a musician, and how Vanderbilt as a whole helped her discover what she wanted to do with her life.
From teaching cello lessons and playing with ensembles in the area to recording sessions and performances at events such as the Billboard Music Awards, Emily keeps a very busy, very musical schedule. Even though each day is different, her mindset remains consistent and focused. Talent aside, we thought her perspective was inspiring — we think you'll agree!
What made you choose Vanderbilt's Blair School for your undergraduate education?
There's an atmosphere here where you can really consider what you want to do with your life, because of all the different resources and options at Blair and Vanderbilt.
At first I wasn't sure what path I wanted to take with music, but I knew I would be in a place where I had options — I could get a wonderful music training and academic education. Also, I really connected with Dr. Felix Wang, my cello professor.
As a student, being in the Blair environment really helped me become even more certain that music was what I wanted to do, and I was in a place where I could gain all the tools I needed to do it. The fact that Blair is located in Nashville was also a huge factor for me; it's an amazing place for networking, and connected me with a lot that I'm doing now in my career.
How did your studies at Blair prepare you and shape your career as a musician?
I guess I didn't realize at the time I was a student how much I would use some of the skills I learned in class, like ear-training (laughs). The technical skills I've learned on the cello, the basics of the instrument, musicality, etc., have really prepared me for everything I'm doing now. They're what you need as a performer.
Another thing I didn't realize as a student was how many exceptional and talented people I was surrounded by at Vanderbilt, both students and faculty. I learned a lot from them — professionalism and work ethic. Out in the industry, it really feels like music contractors have a lot of respect for Blair alumni. I guess it just shows the standard for professionalism and preparedness that is held while you're a student, and work hard to maintain after graduation.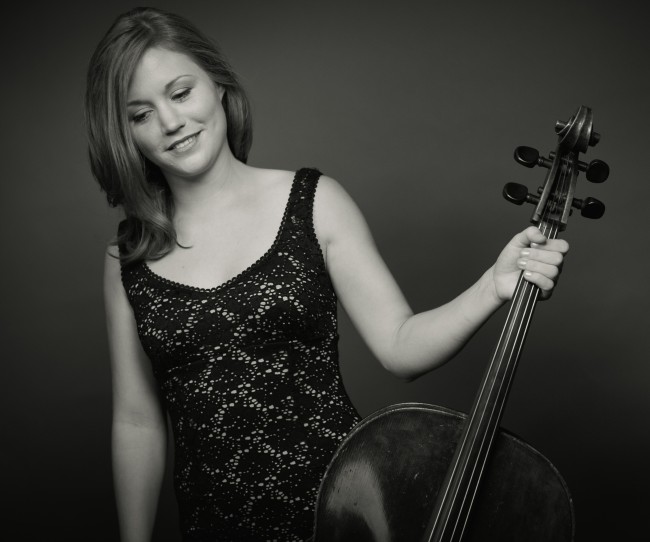 Speaking of your career, what is a typical day like for you?
Each day is different, which is kind of what I love about it. It really depends. Sometimes I play with symphonies in the area, sometimes recording sessions, weddings. I teach cello lessons, I'm involved with the Nashville Composer's Collective — it premieres new works: chamber music or orchestral. That's really fun and gratifying to be involved with. I also still play with my Blair string quartet, Ars Nova. I toured with Trace Adkins the last few holiday tours. I also play with Mike Hicks, the Nashville Symphony … whatever comes my way!
Any favorite performances so far?
I played a recording session for Roy Orbison's son. He was wanting to refurbish one of his father's old recordings. I also played the Billboard Music Awards with Kacey Musgraves — it was a lot of fun!
It sounds like you do a lot of different things in the music field. That must be really exciting, but also possibly overwhelming at times. What do you think is most important in maintaining a successful music career?
Give your best to every single performance. Even if it's not glamorous or high-profile or doesn't pay well, just make the most of each performance. My advice for anyone wanting to go into music is to just go for it. Work hard. Always be thinking about what you want to do and what you enjoy doing. Ask people questions. Take some time to rest and think about why you're doing what you're doing. Set goals, and try to set them earlier rather than later.
Excellent advice. A great reminder to stay focused on being present during each performance and really letting the enjoyment of that be your guide through all of the hard work. One more question: With a busy schedule like yours, you must have a favorite coffee spot in town…?
Yes! Portland Brew. (She's from the Northwest, so we weren't surprised!)