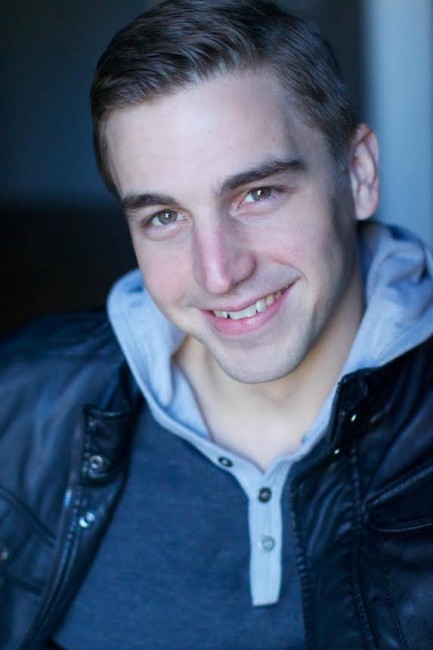 Name: Michael Rinne
Blair Major/VU: Double Bass performance
Year of Graduation : 2010
Where you live now: Nashville
Profession: Bassist and producer
Most recently: On tour with Miranda Lambert
Assistant Director of Admissions Molly Jewell had the pleasure of catching up with Blair School of Music alumnus Michael Rinne (B.Mus. '10), an in-demand bass player.
Rinne stopped in on a day off from touring with Emmylou Harris and Rodney Crowell. Rinne's days are booked from beginning to end, with rehearsals, practice, recording and producing sessions, performances … and, of course, the time it takes to efficiently manage it all!
As a bassist, Rinne has recorded with artists such as Caitlin Rose, Jack White and Andrew Combs. He has toured with Steelism, Mark O'Connor and, most recently, Harris and Crowell.
You can also see Rinne in the newly released Hank Williams biopic I Saw The Light, backing up A-list actor Tom Hiddleston.
These are opportunities that any musician would dream of. But Rinne says that the daily process of each project he's involved in is what brings him the most fulfillment as a musician — watching the music evolve and getting to be a part of it.
Read on to find out how Blair helped Rinne develop as a musician, prepare for and set his career goals, and turn those goals and dreams into reality.
Why did you choose Blair?
I had a good sense that I would receive a strong and broad musical education and a strong liberal arts education at Vanderbilt University. After meeting Billy Adair (jazz faculty) and Glen Wanner (bass faculty), I knew I would have all my bases covered. (No pun intended?!) And I wanted to be in Nashville.
How have your undergraduate studies at Blair shaped your career as a musician/ performer?
The amount of time management required of every student to survive at Blair is unlike any other conservatory or school experience you'd receive. That forces you to take care of yourself personally as well as academically. It gives you a strong sense of accepting challenges and learning what steps to take to overcome challenges, which applies directly to the real world, where you have a hundred things going on and they have to be dealt with right away.
Often I'm driving to a recording session, listening to songs and charting them in my head for a rehearsal that I have after the session, all after having woken up early to write charts for a gig I have later that night, and I still need to remember to eat lunch. It's not unlike every Blair student's daily routine!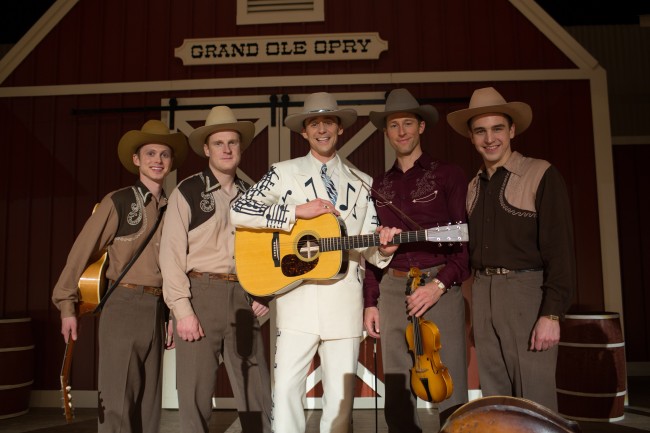 Speaking of daily routines, could you describe a typical day in your career?
Every day is different. I'm always working on multiple projects — a lot of bookkeeping, following up with email/text communications for booking, and being sure I respond to people on time. Business etiquette is a huge thing, which I learned at Blair.
Sometimes I'm getting up for a 4 a.m. lobby call, driving to the airport and flying to a different country, getting off the plane and going straight to sound check on no sleep. Which sounds really "rock 'n' roll," but it's really not — it's really just exhausting!
I also do some producing, writing and cowriting songs, playing bass on different artists' and songwriters' demos and records, and, this year, making sure I get to the airport on time. I love producing because I love seeing the artist's vision through. I'm not always playing on the records I'm producing, I just really enjoy it. I love being able to have an objective perspective during the recording process. I look at music production as taking a sonic photograph of where an artist and their music is in that place and time.
In my career, I'm finding that I'm really in love with the process. It's never really the beginning or the end of any project, and that's as fulfilling as the daily grind, which is something you come to love at Blair, where you're very busy with rehearsals as well as academic work. If you don't love the process, then it will be a tough road.
You mentioned the business etiquette you learned at Blair. So, do you feel that Blair prepared you for what you're doing now?
Yes. My work ethic that I received from Blair, as well as the high level of performance that's expected by all of the faculty, has made it possible for me to make a living as a musician since I graduated.
What have you learned along the way that has been most important to you in maintaining motivation and a successful music career?
"Must be present to win." You have to show up every day. The life of any creative professional is a difficult one. It's not consistent in quantity of work or financially, so that large commitment really requires you to be present and self-aware.
Also, you've got to be comfortable with rejection. For every big gig I've had, there have been 10 great gigs that I came close to and, for whatever reason, didn't get the call.
What is your favorite memory of Blair?
A master class with (bassist) Edgar Meyer. Also, our first Blair Big Band concert — actually, all of the big band concerts — but the first one really made me feel like there was a community at Blair of real, genuine people who work really hard to make good music.
So far, any favorite memories or experiences from your life as a professional musician?
With Emmylou Harris and Rodney Crowell. We had a gig in Melbourne, Australia. It was a magical old theater and we really gelled. Also, I am in a movie called I Saw the Light — it's about Hank Williams. I started out recording the soundtrack for the film, met the director and got cast as Lum York, the bass player in Hank Williams' band, The Drifting Cowboys.
How cool! We'll have to be sure to see the movie! Well, being this busy, you must have a regular coffee spot in Nashville. Do you?
Yes! Portland Brew!
And of course, there are lots of fantastic music venues in Nashville. What was yours as a student and now?
The Nashville Jazz Workshop.
Last but not least, what advice do you have for students interested in being music majors and going on to follow their passion? How about for bass students specifically?
Be a nice person. Be someone you would want to hang out with. Show up on time. There are opportunities in front of you. Don't feel like you have to go seek out big opportunities to be involved in the music industry. Chances are, there are opportunities all around you, whether it be a professor or someone you've met in Nashville.