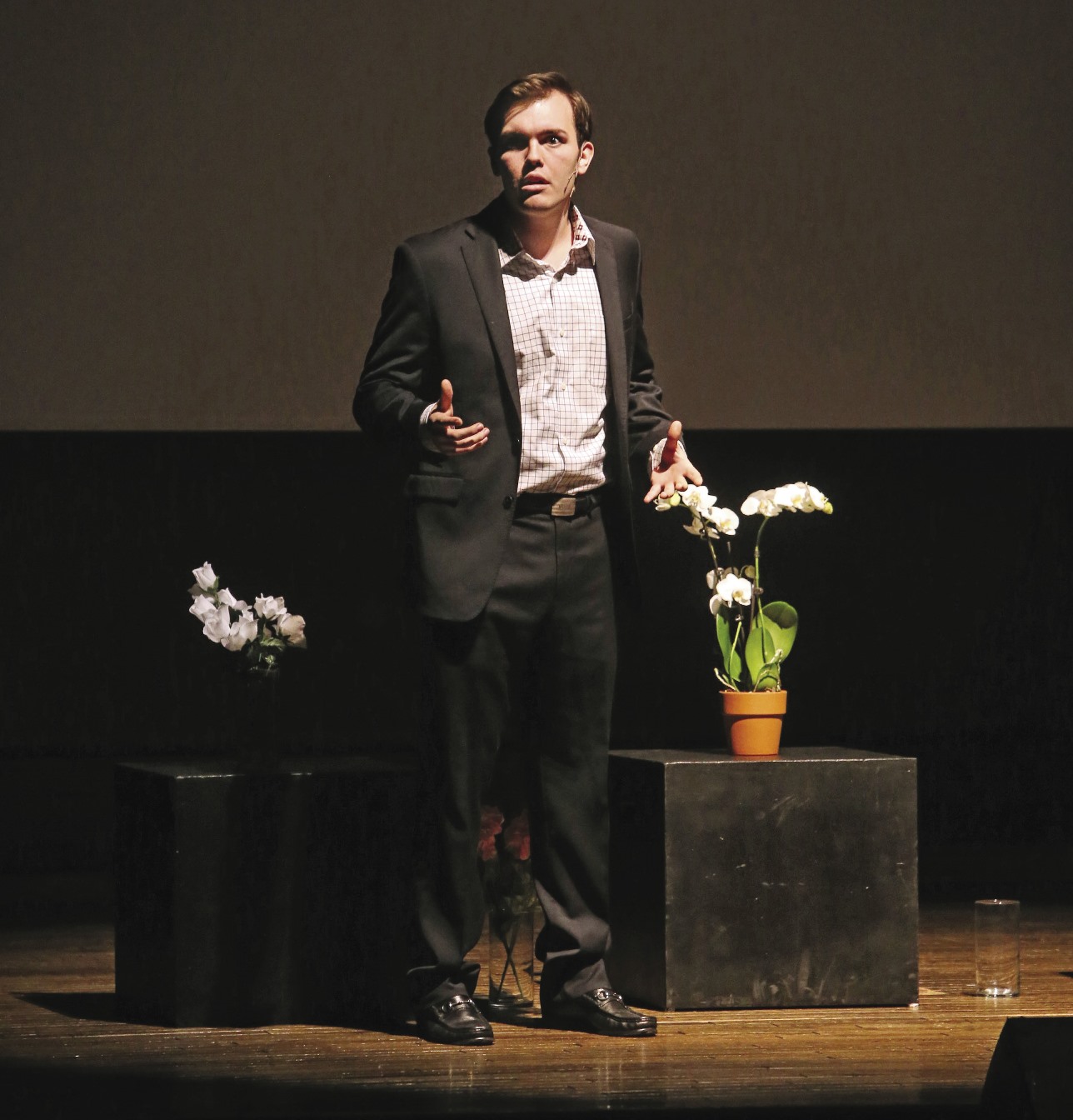 Collaboration and Kindness
by Maria Browning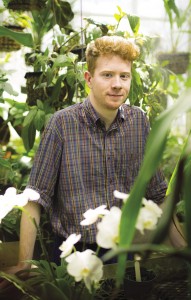 Jack Coen loves flowers. A composition and theory major with minors in piano and organ, Coen, who graduated in May, cultivates orchids and has an avid interest in botany, so it's not surprising that his innovative senior recital project, Folk & Flora, brought together the two things he's most passionate about. Described as a "collection of songs about flowers and the roles they play in human lives," the piece paired Coen's music and lyrics with his own documentary film featuring interviews with a diverse group of plant lovers, including Vanderbilt greenhouse manager Jonathan Ertelt, artist Patricia VornDick and floral designer Theo Varrett. The production was presented in Sarratt Cinema in February.
As is often the case with creative endeavors, Folk & Flora was conceived in the process of pursuing a different project. Coen initially undertook a study of the works of Stephen Sondheim with Jim Lovensheimer, associate professor of musicology, but his focus soon turned to the craft of writing lyrics, something he had not tried before. "Because of who I am," he says, "they all turned out to be about flowers." Under Lovensheimer's guidance, Coen penned enough songs for a show, but felt it would be contrived to try to build a play around them. He decided the best course would involve pursuing yet another new skill—filmmaking. "I'm interested in the factual aspects of plants as well as our emotional response to them, so a documentary made sense," he says. Coen incorporated scenes with his singers into the documentary, which helped to synthesize film and live performance into an integrated whole.
Coen's multimedia production was quite different from what composition department chair Michael Slayton calls "the normal art music senior recital," but that wasn't a problem. The department wants every composition major to have a firm grounding in craft and a diverse portfolio, but, beyond that, fostering each student's aspirations is the primary mission. "Our number one job is preparing them for whatever the next step is going to be for them," says Slayton, associate professor of composition and theory. "We're not out to create miniatures of ourselves." In Coen's case, the next step is a move to New York in hopes of eventually becoming a Broadway composer, so steering a production like Folk & Flora from start to finish was an ideal learning experience.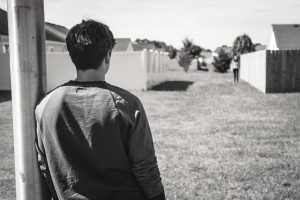 Another composition major, sophomore George Miller, took an even more collaborative, multimedia approach with Community, a production staged last December that wedded dance and photography with Miller's music. The project was inspired by the songs of the Canadian indie rock band Arcade Fire, and Miller teamed up with his sister, Lauren Miller, a classics and comparative literature scholar, as well as choreographer Sarah Grace McDuff and photographer Sam Boyette, to develop the piece. Miller, who says he particularly enjoys collaborative work, values the openness and flexibility at Blair, where, he says, "I get to be influenced by whatever I want." He points out that directing other artists helped strengthen his own abilities as a composer. "You need to know your own piece inside and out before you get up in front of people and try to direct them," he says.
Slayton and Lovensheimer both see collaboration and artistic exchange as essential aspects of a composer's work, and thus naturally in sync with Vanderbilt's current emphasis on interdisciplinary, immersive education. "I've been doing immersive experiences forever," says Lovensheimer, and he describes Coen's project as "the poster child" for the immersive approach. Referring to collaboration, Slayton says, "We breathe it. It's part of being a composer." He points out that Blair faculty also frequently engage in artistic exchange. "We try to model it, and we encourage our students to go along with us," he says. He cites a recent collaboration with Michael Rose, associate professor of composition, in which they, along with two first-year students, Charlie Hakemer and Ian Herrera, wrote new work in response to the Close Readings exhibition at Vanderbilt University Fine Arts Gallery, which included a performance at the gallery.
The connection between artists is personal as well as creative and intellectual, and Slayton sees projects like Coen's and Miller's as opportunities for developing critical people skills. As students, they're working with performers who are their peers and friends, which is, he notes, a "microcosmic model" of the professional world they hope to enter. "When you have friends as performers, you can ask more out of them," he says, and points out that it was Coen's relationship with his musicians and singers "that breathed life into the performance." Coen agrees that friendship was absolutely key to the success of his project. "If I've learned anything from this process," he says, "it's that you have to be kind, and you have to have friends."