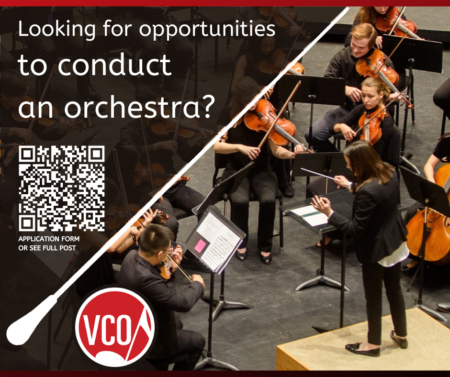 Vanderbilt Commodore Orchestra is looking for conductors for the 2020-21 school year!
Founded in 2012, the Vanderbilt Commodore Orchestra (VCO) is Vanderbilt University's largest student-run orchestra. Their purpose is to bring together musicians from all aspects of the Vanderbilt community and share the music we love.
They rehearse every Wednesday from 7-9 p.m. and perform one concert at the end of every semester.