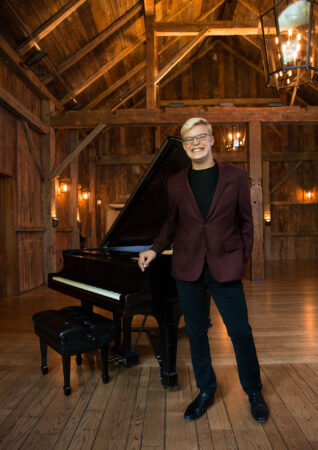 Name: William Woodard
Blair major: Piano performance with a concentration in collaborative piano
Year of graduation: 2017
Where you live now: New York City
What does a typical day look like for you now?
I'm currently a member of the Lindemann Young Artist Development Program at the Metropolitan Opera. My day starts off with a long subway ride, an entertaining podcast and too much coffee. This program is intended to help all of us transition from school into the professional world of opera. I take weekly Italian and French lessons, conducting lessons and movement classes. I get to have coachings with the world's leading musicians, and I myself get to coach the other young artists. The best part of this job is being in the Metropolitan Opera. Getting to sit in on rehearsals, watch the dress rehearsals and attend performance here is invaluable. I learn so much just by watching the incredible artists here work.
Do you feel that Blair prepared you for what you're doing now?
Yes, without a doubt! (Piano professor Amy) Dorfman, my private teacher, realized that I had an affinity for chamber music and accompanying at the very beginning of my time at Blair. She did everything in her power to support my love for both of these routes while continuing to work with me on solo music and building my technique.
Being a Cornelius Vanderbilt Scholar, Blair allowed me to use the research money granted to me to study at the American Institute of Musical Studies in Graz, Austria. This experience was life-changing for me. It was my first time being in Europe. I learned so much about the German language and Austrian culture, and I met so many wonderful peers and friends.
Is there anything you incorporate into your daily work and/or routine that you learned here? Maybe from a faculty member, or a master class you participated in?
I was so fortunate to be in a piano quartet during my time at Blair that coached with (violin professor Carolyn) Huebl for two semesters. She gave all of her students a couple of mantras to repeat to yourself before you go on stage. When she gave us her list, I was immediately mindblown, and couldn't wait to start doing this myself.
Over the years, the list has changed here and there. I have some of her original mantras and a couple of my own now, and I still look at that old note on my phone year after year before big performances.
A couple of my favorites:
I am impressive
I have something to say with this music that no one else does
I have a responsibility to the composer
I am prepared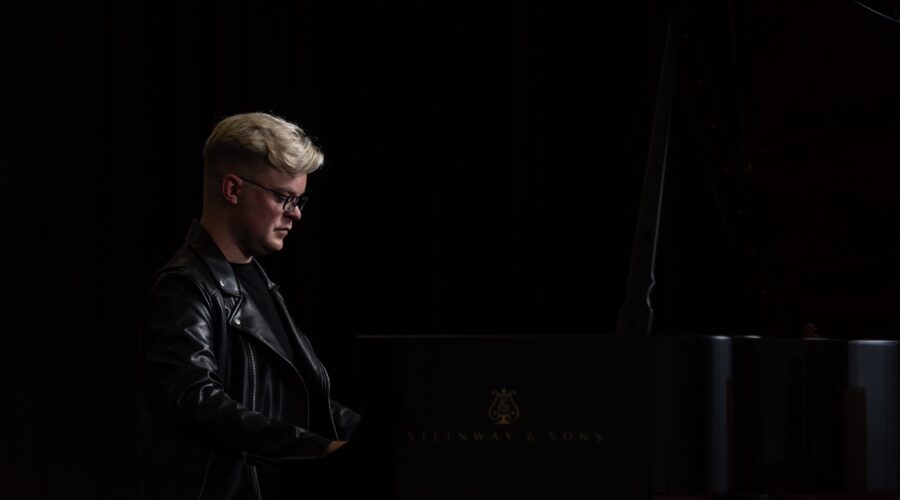 What is your favorite memory of Blair?
My favorite memory of Blair was participating in my friend Jack Coen's recital. He wrote an entire musical, which was already very out-of-the-box for a Blair composition major's senior recital. I got to sing a hilarious song and be a part of this large project that was student-run and involved a huge number of Blair students. He was able to book Sarratt Cinema for the performance, and it was a packed house. I thought it was so amazing that a Blair senior recital was able to excite people from all different parts of campus, and even people from different schools in the area. He really went above and beyond. He was able to use the talent and resources of Blair to reach an audience that so often didn't show interest in what was going on at Blair. I was so inspired by my friends!
Do you have any favorite experiences so far as a professional musician/teacher?
Before I was a Young Artist at the Met, I was a Young Artist with Washington National Opera in D.C. The most amazing part about this company was the opportunity to perform for and meet influential political leaders. My first year there, we did a performance of Menotti's The Consul at the Supreme Court, which was such a moving experience. After the performance was over, we were escorted back to Ruth Bader Ginsburg's office, because she was such a huge opera lover. Getting to stand in the same room with her and meet her was so incredibly special, and a moment I will never forget.
What routines, ideals and/or practices do you think are important in maintaining a successful music career?
I think a major key to success in a career in music is consistency. Consistency in rehearsal and on stage is great, but what I'm mostly talking about is consistency in your work ethic. Just like learning a foreign language, it is important to use the skills you learn regularly so that you can retain them. If you want to perform, it's important to practice, perform and coach frequently. These things don't need to completely take over your life, and you don't have to be in the practice room all day, but having a consistent routine is essential. Honestly, Will Smith said it best: If you stay ready, you ain't got to get ready.
Another, maybe less talked-about, key to success is the ability to give off a good energy in professional settings. People say it all the time, but the music world is a small world. Just as much as people want you to be prepared in rehearsal, they also want to have a positive experience, and people respond to your energy and attitude almost just as much as your music-making. Everyone wants to work with stellar musicians who are also lovely human beings.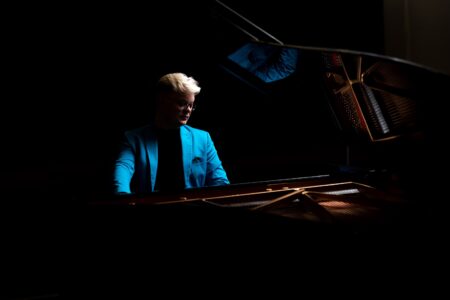 If you could apply to college again, would you still choose Blair? What sets Blair apart from other programs?
Yes, I would absolutely choose Blair if I could go back and do it all over again. The teacher-to-student ratio is very hard to beat, and I loved that I got the best of both worlds. We had conservatory-caliber training while also having a campus available to us that is full of all the resources and classes you could imagine.
Being in an environment with all walks of people at the university was so important to me. We weren't just in a classical music bubble, and could be informed and influenced by all the other activities happening on campus. The faculty were incredibly supportive during my time at Blair, and were they able to give every student individual attention. Dean (Melissa) Rose and Ms. Dorfman helped me find the direction of collaborative piano, and I can safely say I would not be where I am today without their support and guidance.
What advice do you have for students who are interested in majoring in music and going on to pursue a career in music?
My advice would be to remember that every person's journey looks different, and to live in the present. Maybe you get asked to do a harpsichord gig when you've only ever played piano. Maybe someone hires you to play jazz when you've only ever studied classical music. Or maybe you're cast in an opera when you only have experience in musical theater. Jump headfirst into whatever is thrown at you, because you'll learn so much about yourself and your skill set. Sometimes life presents you with opportunities that are different from what you might have expected, but if you trust your own ability and give yourself over to learning from new experiences, your growth will be exponential!
We are lucky that Blair is located in such a musical location. Just for fun, what is/was your favorite Nashville venue to see live music? (Any size venue, any genre of music.)
I saw so many incredible concerts at the Ryman Auditorium! It's a building full of history, and the experience is so beautifully intimate. The pew seating creates a spiritual atmosphere, and the acoustics are impeccable. One of my favorite moments of every show is when the singer inevitably does a song or two "unplugged," because that auditorium is begging for it. I'm also somewhat biased because I actually got to perform there with the Vanderbilt Melodores when we were on The Sing-Off tour my sophomore year. That auditorium holds a special place in my heart.