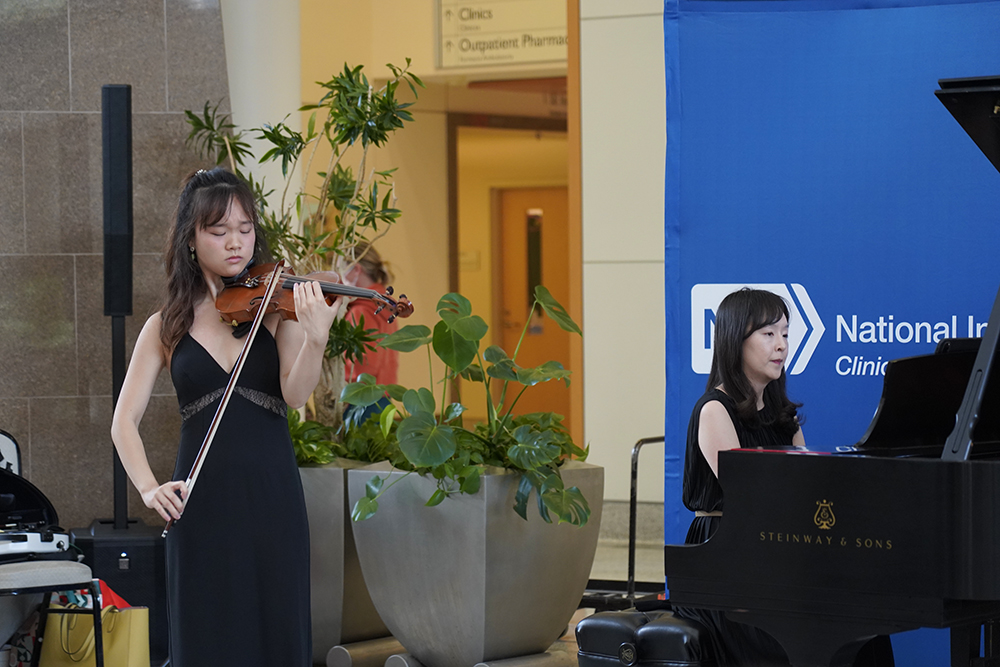 Rising Blair School of Music senior Annika Hsu recently performed at the National Institutes of Health Clinical Center in Bethesda, Maryland, for their Music in the Atrium Concert Series. Hsu is currently working as a summer intern at NIH, researching gene therapy with Dr. John F. Tisdale, who completed his internship and residency training at Vanderbilt School of Medicine. Among those in attendance at her performance was Dr. Francis Collins, who led the Human Genome Project and was the director of NIH from 2009-2021.
Hsu's internship is with The Cellular and Molecular Therapeutics branch in the NHLBI (National Heart, Lung, and Blood Institute). This laboratory is working on multiple strategies to cure sickle cell disease by repairing or replacing the precursor bone marrow cells that give rise to sickled red blood cells.
In addition to her violin performance studies under Blair's Cornelia Heard, she is also majoring in molecular and cellular biology; and medicine, health, and society.