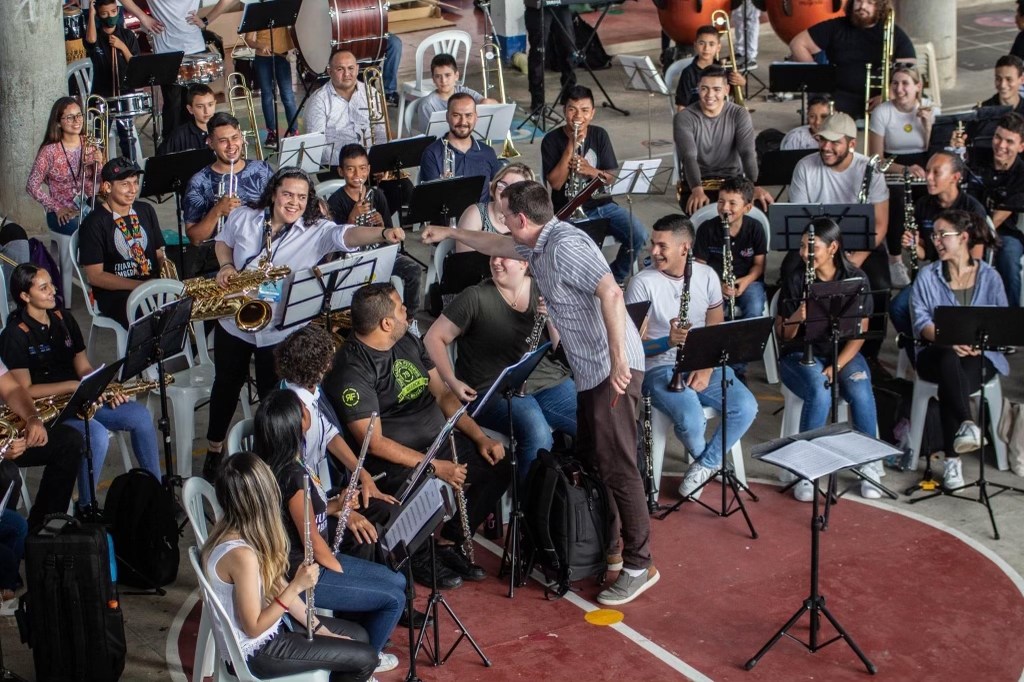 Thomas E. Verrier will lead a Vanderbilt group to Cuba this week for the third rendition of the groundbreaking collaborative music project, Banding Together: La Orquesta CubanAmerican de Vientos ("The Cuban American Wind Orchestra"). Funded by a generous grant from the United States State Department, this year's gathering will take place July 15-23 in Havana, Cuba, following the two previous years' events in Colombia. The week will feature the formation of a collaborative concert band, comprised of 40 Cuban musicians from the Centro Nacional de la Musica de Concierto and 10 musicians from Blair School of Music.
Banding Together activities include rehearsals, workshops, and concerts held in and around the city, offering opportunities for cultural exchange and better understanding through first-hand interactions. The music performed is repertoire by American and Cuban composers, offering a musical experience that celebrates the cultural diversity of both countries. The initiative was created to promote cultural interchange and understanding through the concert band experience. Led by Thomas Verrier and Andres Vidal Hernandez, the Cuban director (now based in Santo Domingo, Dominican Republic), the program allows musicians from the different countries to learn and perform side-by-side, and through the musical exchange gain a unique cultural understanding and appreciation.
"This is the first shared initiative involving both the US Embassy and the Instituto Cubana de la Música," said Verrier. "It's my hope that our project will lead to future collaborations."
Joining Verrier on the trip will be Blair Professor of Trombone, Jeremy Wilson; Associate Professor of Trumpet, Jose Sibaja; and 10 Blair students and recent graduates, including Olivia Achcet, Riley Hale, David Rodriguez, Charles Schmitt, Jacob DuPont, Shianne Bonham, Jonathan Salcedo, Michelle Bookas, Sam D'Amico, and Kevin Shinskie. Featured soloists Wilson and Sibaja will be conducting masterclasses in addition to performing Joseph Turrin's "Fandangos" with the ensemble.
Thomas E. Verrier is the Senior Band Conductor and Director of Wind Ensembles at Vanderbilt University's Blair School of Music. He serves as Conductor of the Vanderbilt Wind Symphony, Artistic Director of the Vanderbilt Music Academy in Berlin, Germany, and was the Founding Director of the Conductors Lab (a joint project with musicians of the Berlin Philharmonic).