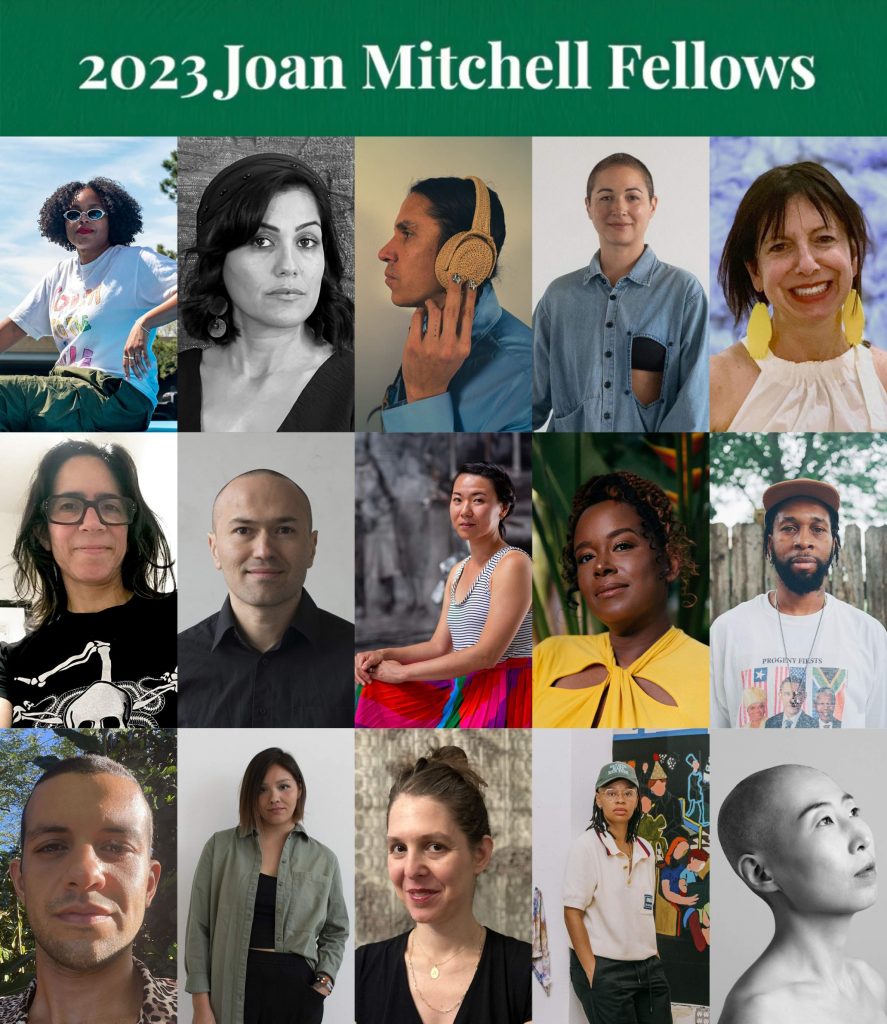 Raheleh Filsoofi has been named one of 15 recipients of the prestigious 2023 Joan Mitchell Fellowship, awarded to artists working in the fields of painting, sculpture, installation and land art. She will receive an unrestricted $60,000 grant, to be disbursed over five years.
Filsoofi is assistant professor in ceramics at the Vanderbilt University School of Art and recently received a secondary appointment to the faculty of the Blair School of Music. Her acclaimed 2023 multimedia / music installation, Listening: The Fourth String, was displayed in Blair's Ingram Hall February 27 – March 2 and was also exhibited at other area universities.
"Receiving the Joan Mitchell award will be transformative, offering professional validation, and invaluable resources to enhance my artistic practice," said Filsoofi. "It will empower me to foster creative risk-taking and accountability within a supportive peer network. As an immigrant, my work delves into identity and place, involving sound and clay exploration and community collaborations. This award will accelerate my journey, enabling me to connect with the wider art community, break new ground in sound and clay, and promote cross-cultural narratives through immersive experiences and community engagement."
"We are thrilled to welcome Raheleh to Blair as a secondary appointment," said Blair School of Music Dean Lorenzo Candelaria. "Her work exemplifies the theme of One Vanderbilt and our commitment to radical collaboration across Vanderbilt's schools and areas of study."
A multidisciplinary artist, originally from Iran, Filsoofi's work synthesizes sociopolitical statements as a point of departure and further challenges these fundamental arguments by incorporating ancient and contemporary media to create a holistic sensory experience. Her interdisciplinary practices examine the literal and figurative contexts of border, immigration, and land.
The Joan Mitchell Fellowship artists were selected via a multiphase jury process from among 148 applicants chosen by a diverse pool of nominators from forty-three states and Puerto Rico, reflecting a wide range of arts backgrounds; 60 percent of this year's nominators were artists themselves, and more than half were first-time participants in the process. In addition to the grant, Fellows will receive additional support in the form of private consultations with arts professionals, networking meetings, and programs focused on personal finance, legacy planning, and thought leadership.
Fisloofi has also been awarded a Tennessee Art Commission Grant for her project, The Resonance of the Lands: Finding Identity and Place in Tennessee Through Clay, Music, and Community. The program involves mapping and extracting clay from various locations across the city to create 25 clay instruments, taking inspiration from the traditional Middle Eastern clay darbuka. She has already begun to collect soil from construction sites within the Vanderbilt campus and hopes to complete her work in spring 2024.