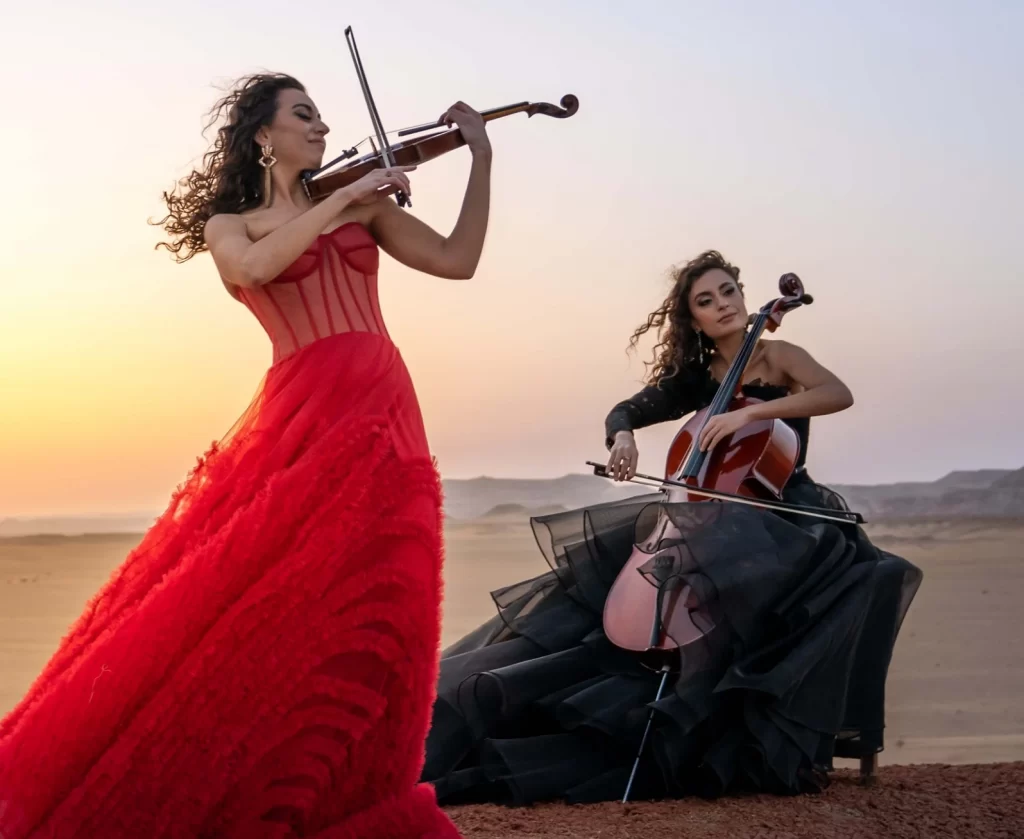 Acclaimed Scottish/Egyptian instrumentalists and composers, The Ayoub Sisters, will perform in Turner Recital Hall Monday, October 16, 8p. The duo rose to stardom after their debut album premiered at No. 1 in the Official Classical Charts. The sisters are recognized internationally for their chemistry on stage, as well as their ability to unite different musical genres and cultures together through their unique compositional style.​
"As performers, there isn't another duo bridging the islands of eastern and western classical music like the Ayoub Sisters," said Mariam Adam, Blair assistant professor of clarinet. "Classically trained and raised in Scotland, fully Egyptian-blooded, they have been invited to perform at the BBC Proms, King Charles' Coronation and are educators through the Nichola Benedetti Foundation throughout the UK. Their music brings in modern electric elements while introducing the melodies of Egyptian folklore that have been passed down through centuries and tradition."
Discovered by Mark Ronson, The Ayoub Sisters are proud to present their new album, Arabesque, a celebration of and tribute to music from the Arab world, which shot to No. 1 on the iTunes Chart and debuted at No. 10 on the Official Classical Albums Chart.
​They have performed across the UK, Europe, Middle East and Asia, with highlights including appearances at the Royal Albert Hall, London Palladium, The Cairo Opera House, and Dubai Opera.
Watch the livestream: http://vu.edu/livestream