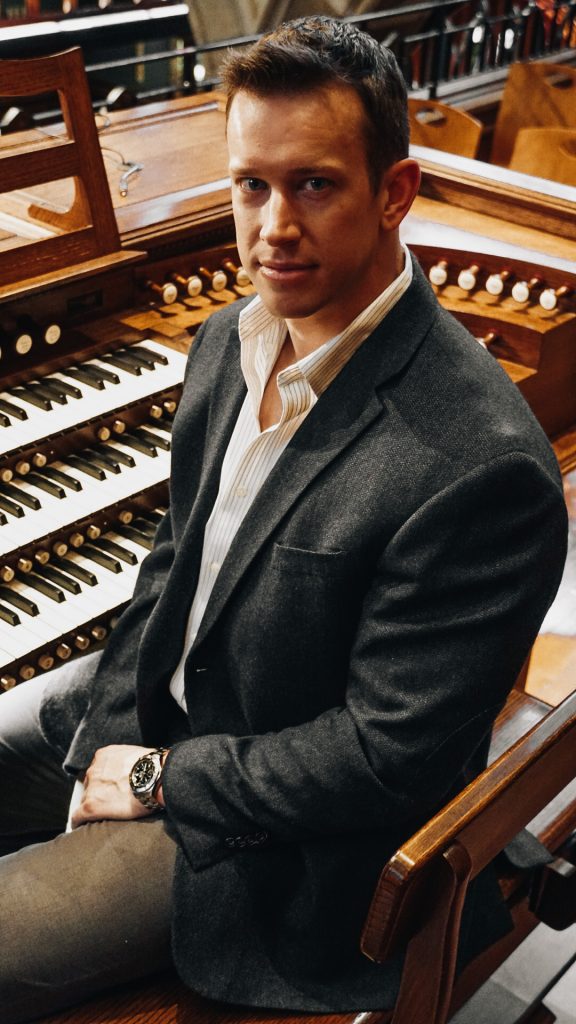 The musical artistry of Malcolm Matthews will be on full display in his Saturday, October 28 recital event, 8:00 p.m., in Turner Recital Hall. Performing on Blair's resident Dobson organ and his own personal harpsichord, Matthews has prepared a special program that includes works by Bruhns, Hanff, Bach, and Duphly.
"I chose my program with the instruments in question in mind, and with the idea to show off their best qualities," said Matthews. "Organs are unique in that they demonstrate a much greater breadth of variety in their construction and tonal design than other instruments. For the portion of the concert where I'll play at the harpsichord, I chose some of my favorites. Bach's Prelude, Fugue, and Allegro is a perennial love of mine and one that reminds me of my time under Dr. William Porter during my masters' studies."
Malcolm Matthews is an adjunct professor of organ and harpsichord at Blair School of Music. He holds a Doctoral Degree in Organ Performance from the Eastman School of Music and is one of only four organists to ever be awarded the prestigious Artist's Certificate in Eastman's 100-year history. Matthews completed a master's degree in harpsichord performance in the studio of William Porter and a minor field in collaborative piano under Jean Barr. He has appeared as a soloist with the Oak Ridge Symphony Orchestra, Knoxville Symphony Orchestra, and Rochester's Philharmonic Orchestra.
Read more commentary from Malcolm Matthews in the performance program.