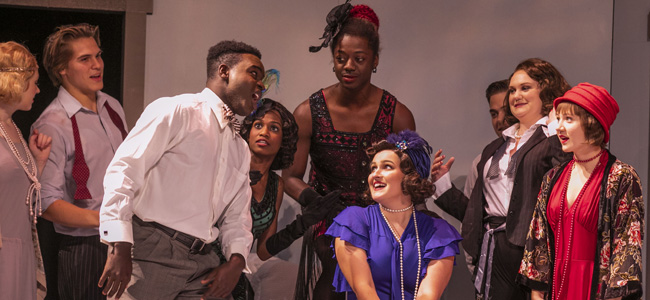 Blair School Mission Statement
The Blair School of Music serves as the focal point within Vanderbilt University for the study of music as a human endeavor and as a performing art. Music offers to all persons a medium for the expression of the human spirit. Accordingly, the Blair School of Music addresses music through a broad array of academic, pedagogical, and performing activities. Consistent with the mission of Vanderbilt University, the school maintains and promotes the highest standards in the pursuit of scholarly and creative work, in the delivery of instruction, and in the promotion of professional and public service.
Policies and Procedures
Handbooks and Resources
Title IX Rights and Options
This form should be used to report potential violations of University policy. Please provide detailed information regarding the incident you are reporting: General Incident Report Form 
To receive reasonable accommodations for a disability at Vanderbilt University, students are to apply for services through the Access Center. Any student who wishes to apply for services must first be accepted for admission to Vanderbilt University.
Please keep in mind that the process below must be completed before any accommodation recommendations can be made to faculty. On average, the process takes at least two weeks to complete. However, if the student's documentation does not meet all of the requirements listed from the documentation guidelines, the process will be delayed.
For more detailed information about our services, please see below or contact the Access Center 8 a.m.-4:30 p.m. Mondays through Fridays at 615-343-9727.
Religious Accommodations
To receive reasonable accommodations for a religious practice at Vanderbilt University, students and applicants for admission should submit the Accommodation Request Form online.