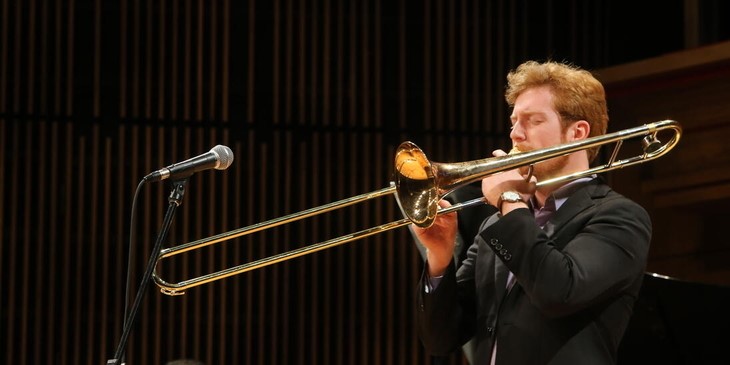 Have you wanted to learn a bit more about improvisation on your instrument? The Blair Academy has expanded our offerings in jazz this year with our top-notch jazz faculty. Our new jazz courses, which complement our existing private lesson offerings in jazz, provide students the opportunity to improvise with other musicians and engage with the jazz canon. If you are interested in private lessons in jazz, a complete list of our offerings can be found here.
Contact Marc Widenhofer for more information about our Blair Academy Jazz offerings. Registration and enrollment questions can be directed to Elm Stephenson, the Blair Academy registrar.
Academy Jazz Improv
Introduction to the techniques of jazz improvisation. Development of basic performing technique with in-depth study of blues, rhythm changes, the Great American Songbook, and jazz standards. 
Academy Jazz Combo
Provides focused laboratory training for performance of composed and improvised small combo jazz traditions. Discussion and application of techniques associated with solo, sectional, and ensemble performance in jazz.