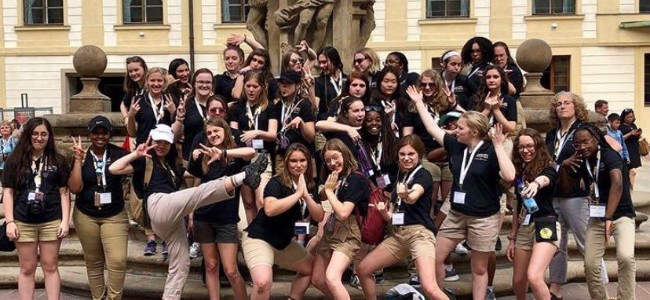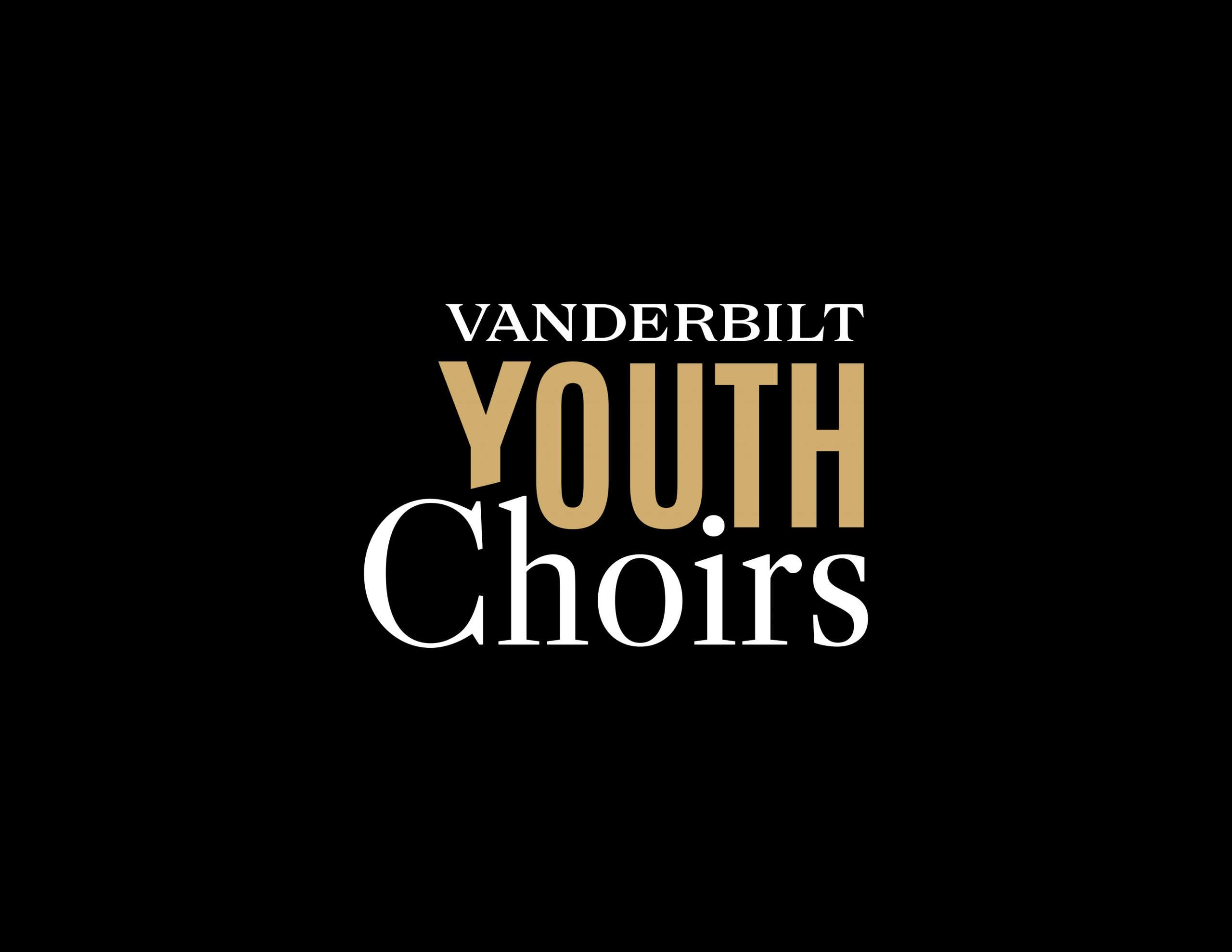 The Vanderbilt Youth Choirs Tradition
After 35 years, the Blair Children's Chorus has changed its name to the Vanderbilt Youth Choirs. The name change comes as we strive to better represent all of our students in our program.
The Vanderbilt Youth Choirs Program was established as part of the precollege division of the Blair School of Music in 1988. VYC has a distinguished history of sharing the love of music with hundreds of children, developing fine musicians, and offering quality concerts to the Nashville community. The VYC has performed numerous times with the Nashville Symphony Orchestra, including recent performances of Leonard Bernstein's Kaddish, Benjamin Britten's  War Requiem,  Roger Waters'  Ca Ira,  and Carl Orff's  Carmina Burana. They are also the performing choir for the Nashville Symphony's annual performance of Home Alone.
In recent years the chorus has toured nationally and internationally, with performance tours of Budapest, Prague, Ireland and Costa Rica. Our students have had the opportunity to study with the most significant pedagogues of vocal youth music education, including Doreen Rao and Bob Chilcott. Blair Children's Chorus graduates have earned music scholarships in music at some of the nation's finest universities. While many pursue music careers, all retain a lifelong love and appreciation for music. Whatever their long-term pursuits may be, VYC graduates find that the poise, self-confidence and discipline learned in choir equips them well for the challenges ahead.
The program is classically based, with strong emphases on healthy vocal production, music reading skills and performance. The singers, who are in grades 1-12, come from throughout Middle Tennessee. What brings these students together is a love of music, a desire to sing and make friends with other singers, and a dedication to achieving significant musical goals. More detailed information about our program and expectations can be found in the VYC handbook.
How to Audition
The next audition dates for the Vanderbilt Youth Choirs will be held in room 1109A at the Blair School of Music (2400 Blakemore Ave) for all choirs:
5-7:30 p.m. Monday, December 11
5-7:30 p.m. Monday, December 12
Step 1: First, families should fill this form out in its entirety.
Step 2: Two days before your audition, we will email you a half hour audition window based on your answers on this form.
Step 3: Arrive at least 10 minutes before your audition time ready to sing.
Audition procedures will vary according to age, ability, and previous musical experience. No prepared selection is required. Prospective students should be prepared to sing a familiar song such as "Row Row Row Your Boat," "Happy Birthday" or "My Country 'tis of Thee." Students may also be asked to sight-read a simple melody and/or rhythmic exercise. Audition results will be emailed approximately one week from the date of the audition. For more information about auditions, please email Julie Claverie. 

VYC: Chorale
Chorale is open to all students already in one of the VYC choirs. Rehearsals Wednesdays 4:45 - 6:15pm. Mary Biddlecombe, conductor. Chorale provides an opportunity for our advanced students to sing in a mixed SATB ensemble that is not restricted by age or gender, but by a higher standard for musicianship, repertoire and performance. Students will rehearse for this choir in addition to their primary choir, and must have completed at least one semester in that ensemble to be eligible.

VYC: Choristers
Students in grade 5 and older. Rehearsals Mondays 6:30 - 7:30pm. Mary Biddlecombe, conductor. This intermediate choir sings multiple concerts per year and attends choral camp each fall. Choristers repertoire includes music with multiple parts, and singers alternate voice parts on each piece in order to develop strong vocal technique and musicianship skills. Choristers sometimes joins Concert Choir in performances in the Nashville area and have enjoyed weekend tours to several states. For admission to this chorus, a child should demonstrate singing that is on pitch and in tune with a pleasant quality.

VYC: Concert Choir
Girls in grades 8-12. Rehearsals Monday 4:45 - 6:15pm. Mary Biddlecombe, conductor. This select choir gives multiple concerts per year, tours every summer and attends a weekend fall camp. Concert Choir has performed numerous times with the Nashville Symphony Orchestra and other area arts organizations. Recent concert tours and festivals have taken the choir to Budapest, Prague, Ireland, Costa Rica, Oregon, New Mexico, Canada and Germany.

VYC: Training Choir
Boys and Girls in grades 1-3. Rehearsals Thursdays 5:00 - 6:00pm. Sophia Meyer, conductor. Introduction to singing, music activities and fundamentals are the focus of this choral group. Singers will learn how to find the singing voice and produce it. They will begin learning the language of music and they will enjoy making music as they learn.Students enjoy singing with the Young Singers of Blair in rehearsal and performance sometimes. This group performs once a semester, but the primary focus is on learning and enjoyment. Previous choral experience is not necessary - we look for a free singing tone that is on pitch and in tune, a love of singing and a desire to be part of a team.

VYC: Young Men's Chorus
Boys with changed or changing voices. Rehearsals Thursdays 6:10pm-7:20pm. Tucker Biddlecombe, conductor. The Young Men's Chorus is for boys whose voices are in the process of changing or have changed. We work on healthy vocal technique and new ways of using voices as they go through transition. Repertoire includes music written for men's voices, SATB literature with the Concert Choir, and other ensemble pieces with the other Vanderbilt Youth Choirs. There are several opportunities to perform each semester. Travel has taken them to several states, as well as an international tour to Germany. A good sense of pitch, unforced sound and a willingness to explore new ways of singing are needed for this group. 
In summer 2024, the YMC will tour.

VYC: Young Singers of Blair
Boys and Girls in grades 3-5. Rehearsals Thursdays 5:00 - 6:00pm. Sarah Bronchetti, conductor. Students in this ensemble enjoy developing their voices, ears and musicianship through singing and music reading. They sometimes sing in two parts and enjoy partnering with the Training Choir at times for rehearsal and performance. This group performs once or twice a semester, with the primary focus being on learning and enjoyment. Previous choral experience is not necessary - we look for a free singing tone that is on pitch and in tune, a love of singing and a desire to be part of a team.