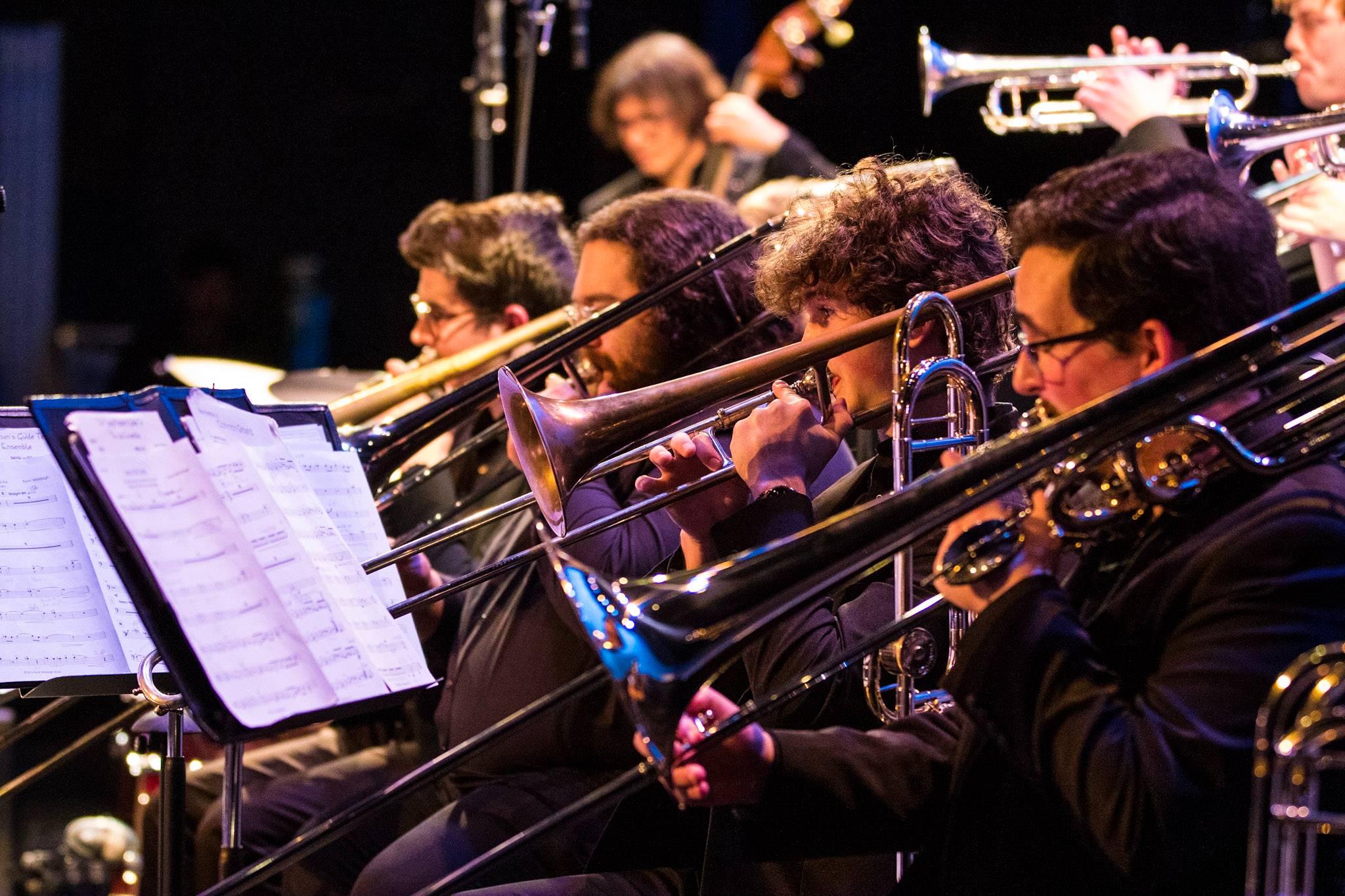 Ryan Middagh, Director
Composed entirely of undergraduate musicians, and with a style and swagger all its town, Vanderbilt University's Blair Big Band has become one of the premiere collegiate jazz ensembles in the country. With a diverse repertoire that includes classic big band standards, modern jazz compositions, and original works by its member, the group's powerful and dynamic sound continues to generate critical acclaim and industry accolades.
The Big Band has flourished under the direction of Ryan Middagh, Director of Jazz Studies at the Blair School. Middagh is an innovative educator, composer, arranger, saxophonist, band leader, and clinician, who has traveled the globe sharing his unique blend of talents and musical influences with audiences and music students. His leadership has helped to foster a culture of excellence and musical innovation within the band, inspiring its members to push the boundaries of jazz and explore new creative directions.
Awards & Accolades
2023 Jack Rudin Jazz Championship, New York
- Tour Four Ensemble Finalists
- Outstanding Trombone Section
- Outstanding Trumpet Section
12 x DownBeat Student Music Awards Winners
- Includes 7 ensemble / group honors and 5 individual awards
U.S. State Department Tours
- 2019 Tour of Colombia: Medellin and Bucaramanga
- 2026 Tour of Colombia: Medillin, Manizales, and Pereira
Invited Appearances
Jazz Education Network Conference
- 2023 - Vanderbilt Latin Jazz, Orlando, Florida
- 2022 - Blair Big Band, Dallas, Texas
- 2017 – Blair Big Band, Louisville, Kentucky
For more information, contact Ryan Middagh.
Photo: Bzur Haun