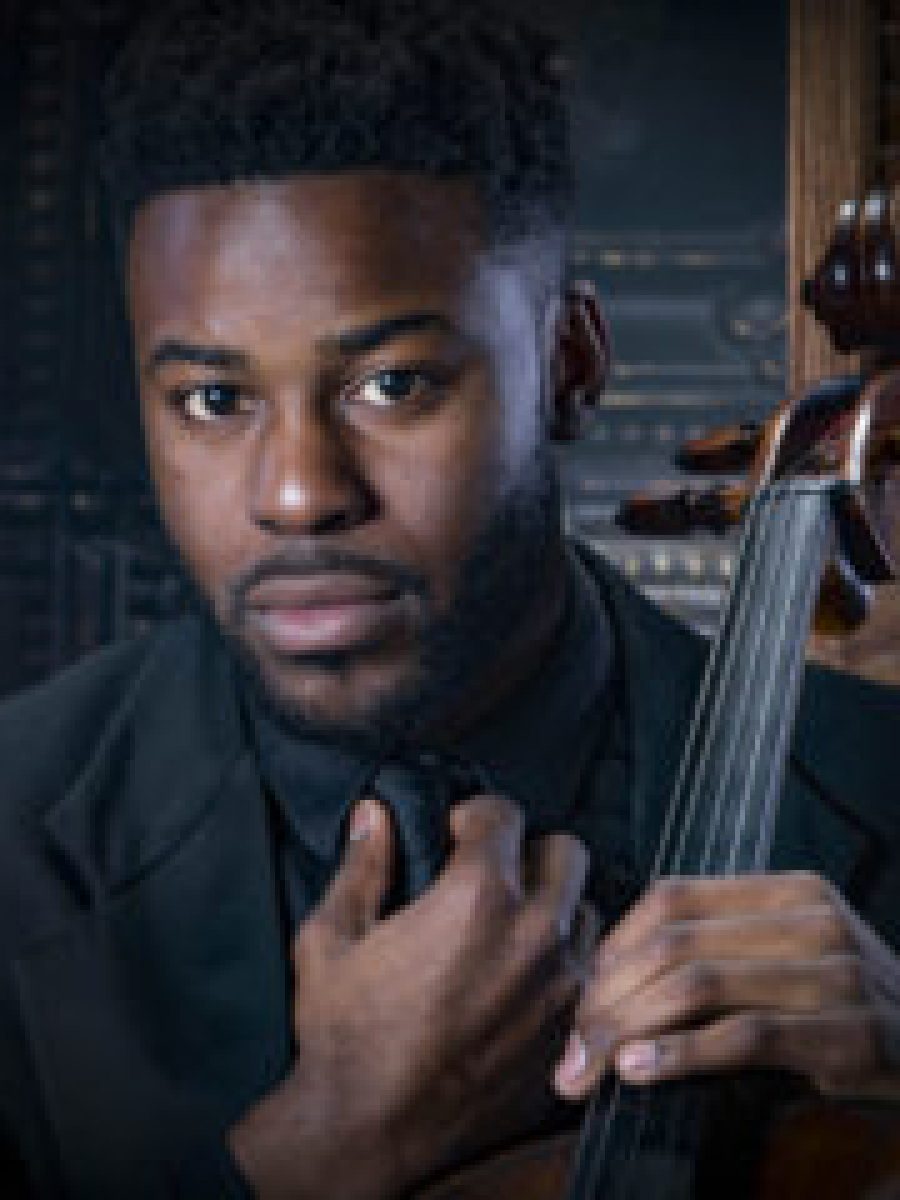 Blake-Anthony Johnson
Cello Performance 2012
Cellist,
Cincinnati Symphony Orchestra
What does a typical day look like in your career?
That's really hard to answer! Playing in Cincinnati Symphony Orchestra. Orchestra rehearsals three to five times a week, followed by concerts Friday and Saturday evenings and Sunday afternoons.
Outside of orchestra, I teach cello lessons in the mornings before rehearsal. That's also when I warm up. I start my day by 6 a.m. Of course, as a musician, we have all these outside things. If I have a recital, I'm also preparing for that. Maybe I'll have a chamber concert during the week. There's a lot of planning when I'm playing. My normal week is a combination of things!
How did your undergraduate studies at Blair shape your career as a cello teacher and performer?
I started so late as a cellist. Blair is a very special place in terms of music schools in the sense that it has no graduate program, so you do get a way more positive experience as an undergraduate. It's really easy to compare the difference in the experience that you get at Blair, now that I've been to grad programs. There are so many other skills you need to have as a musician. Vanderbilt allows that and allows that you to be more well-rounded. Your ability to adapt in different situations, variety of knowledge, other fields outside of practicing.
Do you feel that Blair prepared you for what you're doing now?
Of course. I still talk to a great deal of the faculty and administrators at Vanderbilt, so I do feel that they really prepared me for opportunities that happened for me afterward. I did my masters in Cleveland, took a gap year for doctorate auditions (still playing with New World Symphony then), then I got into the Manhattan School of Music orchestral performance program. Now I'm a fellow in New World Symphony.
The main thing is, the (Blair) faculty were so good a driving home the message of good work ethic. Because I had been working hard as they'd suggested when the opportunities came up, I was ready for them. If I hadn't been, the opportunities may have passed. The consistency of the work ethic and maintaining it really helped.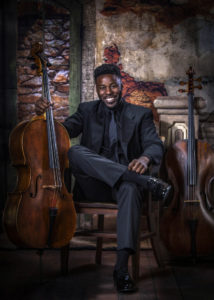 Are there things you incorporate in your daily work that you learned here, maybe from a faculty member or a master class you participated in?
The biggest thing I got out of my undergraduate exerience is having a true character — great work ethic and how I approach things. Having integrity about everything you do, I got that from my teachers at Vanderbilt, who were relentless about instilling that!
What is your favorite memory of Blair?
I have a lot, because we are talking about four years! We used to have these hide-and-go-seek parties after chamber reading/chamber music get-togethers. It sounds really silly but, those types of experiences helped me bond so very much with the students there.
When Renee Fleming came to give her recital, my teacher (Felix Wang) and I would listen to recordings of singers every week. We'd listen to beautiful arias and famous singers. It doesn't matter how many times you listen to it, you always want to listen to more. When she came, she did nine encores. She sang Richard Strauss' Morgan, and it was such a nice way for me to look back on all my four years. Full circle, memories of listening to it with my teacher.
So far, any favorite memories or experience from your life as a professional musician?
My debut with the Cincinnati Symphony. Never in a million years would I have imagined playing with them.
What things (routines, ideals, practices) do you think are most important in maintaining a successful music career?
It's just really, really important to have an end game to everything that you're doing. That sounds simple, but that's really hard sometimes. "Oh, I should practice." But what are you practicing? It needs to be a clear objective.
When I'm scheduling my week, I'm trying to accomplish very specific goals. I might take some classes to polish something I'm working on, etc. I also do arts administration, so I have to take that into account, really planning out my schedule with a long-term and short-term goal in mind.
There's nothing I do casually. I want to spend my time very efficiently. I'm very goal-oriented.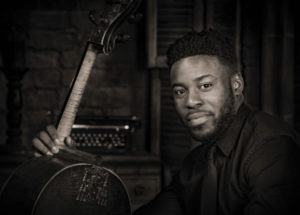 What advice do you have for students interested in being a music major and going on to pursue a career in music?
Practice! That's the easy one, right? (laughs) Outside of that, I do a ton of donor events, etc. You can work really hard in school and you can get an awesome job, but you can be miserable because you feel there's no point in what you're doing. Really think about why you want to be a musician.
There's a great responsibility when you want to be a classical musician. When I was at Vanderbilt, I did the quartet program in Provence and stayed in Europe afterward. I worked and and played in the Poznan Philharmonic. My first apartment was in Poland. I didn't speak the language, but I played music and managed. It changed my whole concept of what I wanted to do and helped me understand being a global citizen and how I wanted to contribute to the world.
Bringing it back to Nashville, we are lucky that Blair is located in such a musical location. Just for fun, could you tell us your favorite Nashville venue to see live music?
I used to go to the underground hard rock concerts. Well, it was like heavy metal! My friends in the engineering school told me about it, and then I started going. I really like the alternative scene, and there's so much energy at those concerts — probably the most fun I've ever had at a concert, uninhibited and enjoying the moment.
In classical music, people tend to think that if they miss a note or something it will be the end of their career, but to me the different worlds connect. I go to all kinds of concerts, and you learn so much about others and yourself through the general experience of music. If you think of it more that way, it can be less stressful. Going to the heavy metal concerts, I learned that people want to be a part of the experience. That's what you should focus on when you're performing: creating the experience.