Music History and Literature
Fall 2021 courses
Music History I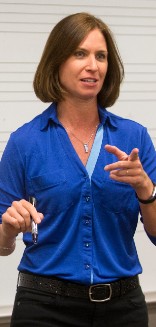 Melanie Lowe, Instructor
Tuesdays 4:35-5:25 - Meeting in-person fall 2021
Open to students in grades 9-12
Music History I is a two-semester course that explores the history, styles, genres and cultural contexts of music in the Western classical tradition. All work for this course is done by students in class during weekly class meetings, whether classes are meeting in person or online. The fall semester begins with an in-depth look at the individual musical elements of melody, rhythm, meter, harmony, tonality, texture, structure and form, timbre, and instrumentation. An investigation of Baroque style follows, focusing on works from the 17th and 18th centuries, among them Purcell's opera Dido and Aeneas, Bach's cantata Sleepers, Awake, fugues from the Well-Tempered Clavier and The Art of Fugue, Handel's oratorio The Messiah and Water Music suite, and Vivaldi's concerto grosso Four Seasons.
The spring semester begins with an investigation of formal structure, with particular attention devoted to sonata-allegro form, rondo form, and sonata-rondo form as encountered in the music of Haydn, Mozart, and Beethoven. An exploration of the aesthetics of romanticism follows, focusing on works from the 19th century, among them several Schubert Lieder, Berlioz's Symphonie fantastique, Brahms's Symphony No. 4 in E minor, Verdi's opera Rigoletto, and Wagner's Ring Cycle. Two works by Debussy, Nuages and Prelude to "The Afternoon of a Faun," and Stravinsky's ballet The Rite of Spring open our look at the 20th century, and we finish the semester with several works from the late 20th and early 21st centuries, including Steve Reich's Different Trains, Paul Lansky's Table's Clear, and Caroline Shaw's Partita. By the end of the year, students have investigated the building blocks of Western classical music, explored music literature spanning four centuries, and developed active listening and critical thinking skills.
Music History II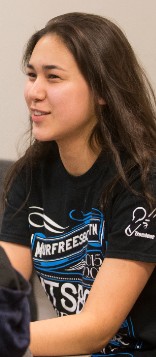 Melanie Lowe, Instructor
Tuesdays 5:35-6:25 - Meeting in-person fall 2021
Open to students in grades 10-12
Building on the historical and musical foundation students acquire in Music History I, Music History II is a yearlong, two-semester course that engages with topical issues in the history of Western classical music. The course is organized into instructional units that focus on several of the most significant thematic ideas in the Western classical musical tradition, among them technological development, religious expression, political ideologies, ideals of love, romance, and sexuality, and the aesthetics of beauty. Among the works studied in detail are Bach's Brandenburg Concerto No. 5, Dvorák's Symphony No. 9, Monteverdi's opera L'Orfeo, Jessie Montgomery's Banner, William Byrd's Mass in Four Parts, Mozart's opera Don Giovanni, Messiaen's Quartet for the End of Time, Shostakovich's Symphony No. 5, and Bernstein's West Side Story. There are occasional assignments to be completed independently by students outside of class meetings, but most work for this course is done in class during weekly class meetings, whether classes are meeting in person or online.