Music Theory and Musicianship
Fall 2022 courses
Interactive Music Theory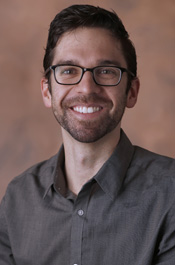 Understanding how music is put together enhances performing ability and personal satisfaction. Each student's learning and understanding is personally guided through interaction with the teacher and regular worksheets and tests. Students are welcome after completing an initial placement test. Classes on Zoom allow for more personalized instruction. Students are able to develop collegiality and community.

New to the Fall 2022 semester, one of the five sections offered will be for beginner Music Theory students. Students who have never taken a Music Theory class, or those who are currently working on Ch. 1-4 of the Tonal Harmony textbook, should enroll in the Mondays 5:10-5:55 section.

Mondays

043 - 3:30-4:15 (virtual)

044 - 4:20-5:05 (virtual)

045 -

5:10-5:55 (in-person, Beginner Theory)

Thursdays

041 - 4:00-4:45 (in-person)

042 - 5:00-5:45 (virtual)
Musicianship I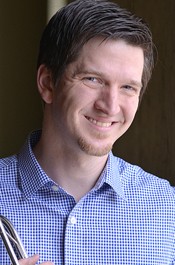 Musicianship
Open to students in grades 8-12 with a basic understanding of scales and intervals, some intermediate-level musical experience (Suzuki book 3 or comparable), and maturity to complete weekly assignments. Highly motivated and musically experienced younger students welcome with instructor permission.

Dr. Fred Sienkiewicz, instructor fred.sienkiewicz@vanderbilt.edu
Understanding the expression and meaning of musical sounds, recognizing them by ear, and accurately reading and singing from written music are fundamental skills cultivated by all trained musicians. Students in Musicianship deepen their understanding of pitch and rhythm and learn strategies for quickly and efficiently identifying rhythms, meters, intervals, chords, and harmonies. Students become fluent in these elements of musical vocabulary through identification, reading, improvisation, and performance. Emphasis is on understanding how to practice effectively and efficiently, in order to develop good musical understanding, and apply these strategies to the student's primary instrument.
Musicianship 1 is offered in the Fall only, Musicianship 2 in the Spring only.
Students who complete Musicianship 1 and 2 may continue with more advanced and individual study in Advanced Musicianship.
Musicianship training will help any musician become a more musical and expressive performer, but can especially help prepare students performing in competitions, playing in chamber ensembles, preparing for the Music Theory AP exam, and/or interested in formal study of music in college. Come cultivate your powerful musical ear!
Musicianship 1:
Mondays, 5:10–6:00pm (Fall Semester only)
Musicianship 2:
Mondays, 5:10–6:00pm (Spring Semester only)
Advanced Musicianship:
TBA
A minimum number of 6 students must be enrolled in the class for the course to be offered. If there are not enough students in the class by September 5th, students will be notified and refunds will be issued.